Stainless steel pipework has a number of benefits across a number of industries, from food production to manufacturing. Although slightly more expensive, those that replace old plastic pipework with stainless steel components will benefit from a number of advantages, including: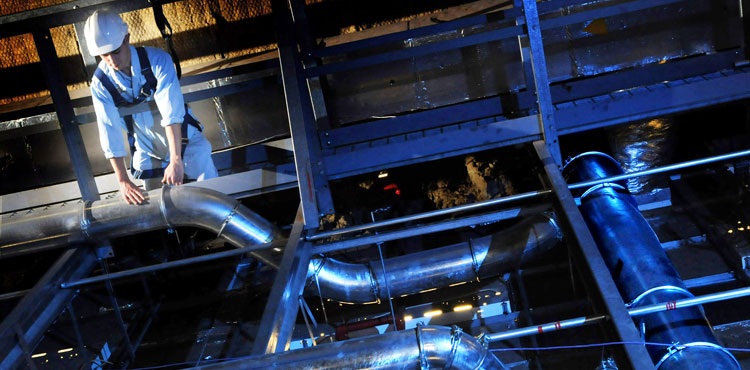 Low level corrosion:
Stainless steel corrodes at a far lower rate than a number of cheaper metals and materials. As such, the metal retains a rust-free exterior for a number of years. For those that take good care of their pipes, you can expect an even longer lifespan out of your stainless steel pipework.
Strong
Stainless steel is one of the strongest metals used for pipework, and resists damage better that most. Moreover, stainless steel pipes do not weather or sag over time, thus requiring far less support that pipes made from plastic.
Environmentally Friendly
Smaller
As the mass flow rate in stainless steel pipes is far higher per diameter than most other materials, they can be made significantly smaller. As such, stainless steel pipes are a lot more efficient than other materials, such as plastic. Essentially, you will be able to save on the cost of pipes without sacrificing on quality or flow rate.
Jacob are the United Kingdom's leading supplier of stainless steel, and other pipework systems. With us, availability and quick supply are guaranteed through high-quality mass production at the largest warehouse of its kind in all of Europe. In saying this, we provide rapid production without sacrificing on quality, or precision. This is due to our state-of-the-art, fully automated laser welding systems, modern pressing routes, and in-house tooling. So for precise, just-in-time delivery of precision engineered pipework components, contact Jacob UK today on 01694 722 841, or browse our range of pipes online at http://www.jacob-uk.com/products/pipes