In addition to flagship phones, Samsung also focuses on low budget and mid-range phones equally. Samsung is known for its build quality, be it in high budget phones or low budget phones. Samsung J is a low budget series from Samsung. The new phone in this series is the Samsung J3 (2017) which is a successor to Samsung J3 and Samsung J3 Pro launched in 2016. These low budget phones help Samsung to compete with Chinese brands, which have captured the Indian market.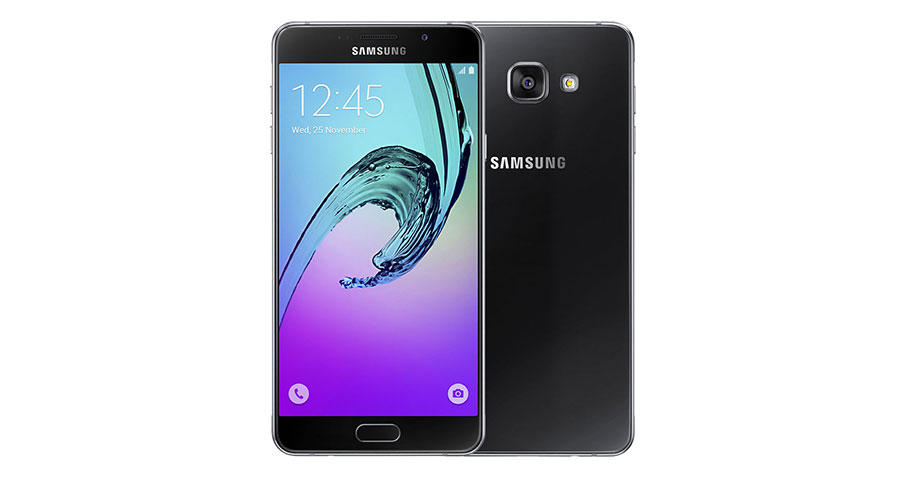 Design and Display
Design wise, Samsung J3 (2017) is similar to its predecessor Samsung J3. It flaunts a 5-inch screen size that has a HD screen resolution of 720 x 1280 pixels similar to Samsung J3. It uses IPS LCD display, which gives more realistic images and displays more natural colours than LCD display. It has a pixel density of 294 ppi, which is good for this price range and this device screen. This phone is not water resistant.
The front of the phone is similar to all Samsung phones with the Samsung logo on the top. There is 5MP selfie camera on the top. Below the display is the capsule shaped physical HOME button. The two capacitive keys lie on the either side of the button. There is no fingerprint scanner in this device hence the home key doesn't act as a fingerprint sensor.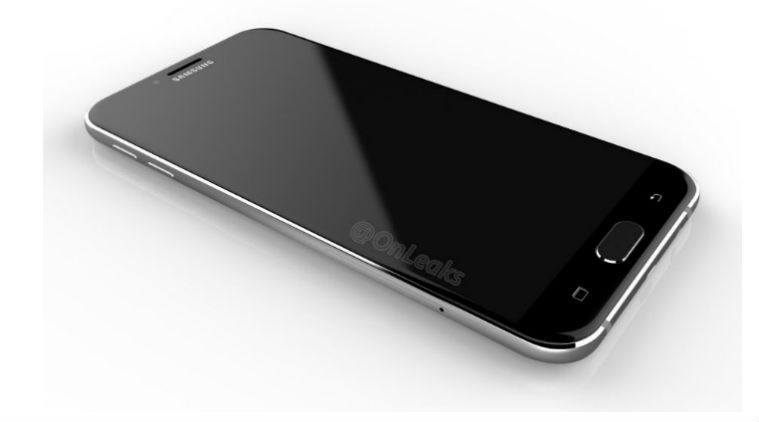 Like all Samsung phones, the volume keys and power keys are not on the same side, instead volume keys are on the left and power key on the right. The 3.5 mm headphone jack is located at the top of the device and microUSB port at the bottom. The back cover of the phone is removable and so is the 2,600 mAHbattery. SIM SLOT and SDCard slot are located inside the back cover as the cover is removable.
The back of the phone also has Samsung logo with 8MP Primary camera at the top and LED flash next to it.
Performance:
Samsung J3 (2017) is packagedwith1.4 GHz octa-core Cortex A53 processor and is powered by 2 GB RAM. It uses an improved processor as compared to Samsung J3. The chipset used is Qualcomm Snapdragon 430 MSM8937. The graphics are also improved in this device with Adreno 505 Processor. Considering the price point, specifications are okay but there are faster chips in this range.
Software:
Samsung J3 (2017) runs on Android Marshmallow 6.0.We are not sure if the phone will get updated to Android Nougat. It also has the Samsung TOUCHWIZ UI on top.
Camera:
Samsung J3 (2017) has the resolution of 8MP primary camera. Rear camera has LED flash which is missing in the front camera. It has autofocus, and the image resolution of 3264 x 2448 Pixels. There are usual shooting modes like Continuous Shooting and HDR (High Dynamic Range) mode. It also has other camera features like, Auto Flash, Digital Zoom,Touch to Focus and Face detection.
The front5MP camera is without the flash. There is no autofocus in this one. Both the cameras are okay for this price range.
Storage:
Thankfully, Samsung has not yet switched to hybrid slot which means you cannot use dual SIM and microSD card together. Instead, Samsung allows us to use all three simultaneously. Samsung J3 (2017) has an internal storage of 8 GB which is low, but it is expandable up to 32 GB which is again very low.
Battery:
Samsung J3 (2017) dual-SIM device comes with a 2,600mAh battery which is removable. It means the battery is user replaceable if there is any issue. It doesn't support fast charging and wireless charging.
Connectivity:
Samsung J3 (2017) is a dual SIM Phone which supports 4GVOLTE/3G/2G in one SIM. It has inbuilt VOLTE in the first SIM. In the second SIM, it only supports 2G. SIM slot is located inside the phone below the user removable back cover. It has Bluetooth version of 4.2 and comes with A-GPS technology. There is no USB TYPE C in this device but it supports microUSB 2.0. It supports FM radio but lacks NFC and heart rate monitor. There is an additional feature of S BIKE MODE which makes driving safer. This feature was not present in J3 but is available in J3 PRIME.
Price:
The Samsung J3 (2017) price in India is currently unknown but will be around 6-8K.
The verdict:
Samsung J3 (2017) is a successor to J3 series. It has more powerful processor and GPU as compared to its predecessor. The camera quality is quite impressive for this range. If you are a brand conscious person, then you should definitely buy this. But, if brand doesn't matter for you, then you can get much better CPU and GPU performance in this price range. To know about other mobiles in this range, visit 91mobiles.com.