Just by reading the PMBOK Guide, doesn't make you ready for taking the PMP exam. Understanding the topics isn't the only thing one needs to do for a successful exam. Wouldn't it be great if you get some sample questions that help you in knowing exam better?  One can use a PMP exam simulator to give you an insight of what type of questions you'll face during the exam.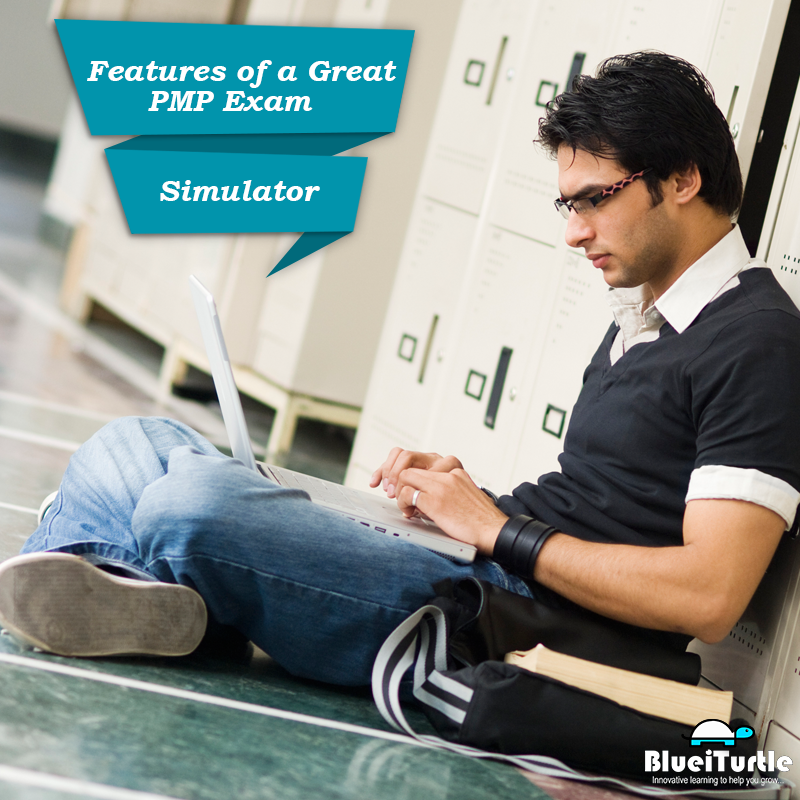 How to choose PMP Exam Simulator?
Are the questions presented in the same way as in the exam?
One needs to make sure that the questions presented on screen are in the same proportion as in the PMP exam and while the PMP training is going on. In the real exam, 13% of the questions comes by initiating a Project.
Is it full exam mode?
Choose and go for a simulator which offers you with full exam mode. It shows you how PMP exam is really like. With the full exam mode, one can take the complete practice exam in their own home or office. It's very practical and realistic, and taking practice exams helps you in understanding the expected questions better.
Are there lots of questions?
No one wants to sit and study the same questions again and again. So go for a PMP exam simulator that has lots of questions at least more than 1500 questions. This provide you with variety and also makes learning much more interesting.
Who writes the questions?
Try finding a PMP exam simulator which offers you with questions that are written by a group of PMPs. This way, you get adapted to a variety of styles and phrasing.
Is there a 'mark for review' feature?
In the real exam, there is a 'mark for review' feature which enables you to put questions to one side for a moment and lets you return to it at the end. Just don't let difficult question take up all of your time. In the real exam, you might want to skip few questions and complete as many questions as possible, then go back to the ones that have been marked for review. A good PMP exam simulator lets you do this.
Does it have a learning mode?
There's more to preparation of PMP exam than just the practice exams. You can use a PMP simulator for learning. In the learning mode, one can get hints for the questions, or learn how to answer the questions.
Does it let you take the tests multiple times?
A great simulator doesn't limit you with the amount of times one can take the tests. Repeating the tests if you get answers wrong at some point of time is a good way to gain your confidence as well as improve your exam results.
If you are willing to take Online PMP Training in Dubai, then there are many workshops that are being organised in UAE from 27th January to 12th March. Register yourself for the PMP Course in Dubai and avail the best Online PMP Training in Dubai with blueiturtle, today!