Patna, the capital of Bihar, itself is a famous tourist destination and has many interesting places to see. Many towns around Patna are full of historical monuments and sites which are closely associated with religious, political and cultural history of India. If you plan to travel via road, it is recommended to do advance taxi booking in Patna. Let's have a look at best of these destinations.
Bodh Gaya: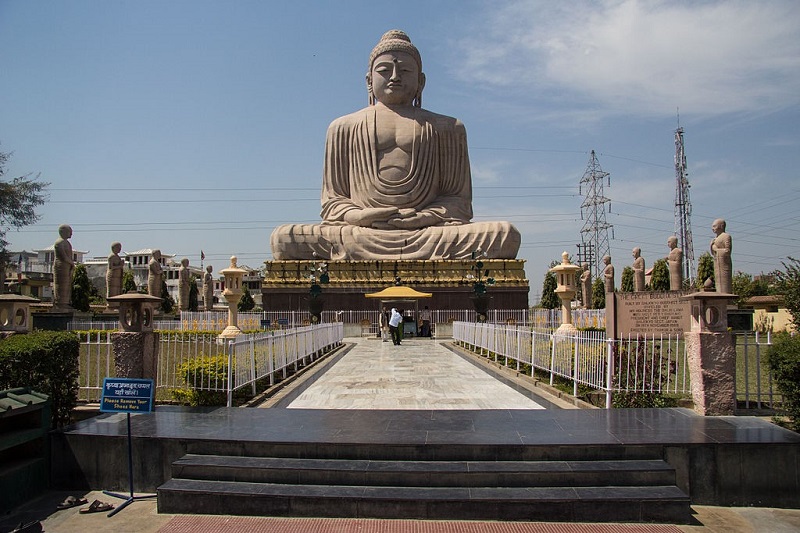 Bodh Gaya is an important tourist attraction, located 125 kms from Patna. It is surrounded by rocky hills namely Mangala-Gauri, Ram-Shila, Shringa-Sthan, and Brahmayoni on three sides and has the Phalguriver flowing on its western side
Bodh Gaya is a place of great importance for Buddhist religion as Gautam Buddha attained enlightenment under a peepal tree in the same city. The exact spot is known as Bodhi Tree and considered as one of the holiest sites for Buddhists across the world. The Bodhi tree is housed in a temple called Bodhi Temple. The temple also has a huge statue of Lord Buddha which is another major tourist attraction at Bodh Gaya.
Make sure to visit major tourist attractions like Yoni, Pretishila, Ramshilaand caves of DeoBarabar and Pawapuri in Bodh Gaya. There are ghatsand temples on the banks of the sacred river Phalgu which are also worth visiting for spiritual enrichment. If you have interest in visiting architectural and religious marvels, you can visit Jama Masjid, Manga GauriMandir and Vishnupad Temple.
Sahebganj: It is an important district of Jharkhand and acts as an administrative headquarters of the state. In the past, Sahebganj was under the rule of Mughal Empire. Situated amidst beautiful green landscapes, the district of Sahebganj has a large tribal population. The place has many interesting sites for a traveller's interest. Some prominent tourist places of religious importance are KanahiyaSthan, Jami Masjid, Rajmahal and the Shiva Temple. If you are a nature lover, you must explore wonderful attractions like Udhwa Lake, Udhwa Bird Sanctuary and Bindudham,
Nalanda: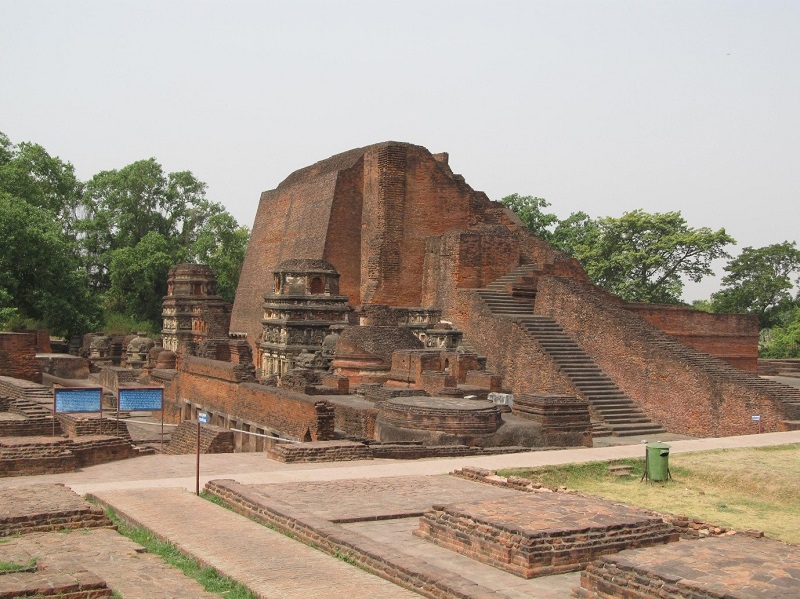 Nalanda is a town of historical significance as it houses the ruins of the famous Nalanda University.  At one time Nalanda was the major destination for higher learning but was destroyed by a Turkish invader in the twelfth century. You can still observe the grandeur of NalandaUniversity by visiting its campus. As per the Chinese traveler, Hiuen Tsang, the University had more than ten thousand students and one thousand faculty members. Nalanda is situated at 90 kms from Patna and can be reached within 2 hours by hiring one of the outstation cabs in Patna.
Rajgir:
At 102 kms from Patna, Rajgir has great importance for Buddhists and Jains. The beautiful town is surrounded by green hills and was the ancient capital of the Magadha Empire. Major attractions to be visited at Rajgir are Gridhakuta, Pipphali House, Tapodarama, Venuvana, and Saptaparni cave.
Vaishali:
Some historians claim that Vaishali was the first ever republic in human history, much before the Greeks. Lord Buddha stayed here for a long time while he was searching for truth. Vaishali is important for Jain religion also as it is associated with Lord Mahavira, the 24th Tirthankara. It is situated at 55 kms from Patna. Hire Patna car rental services for a comfortable journey.
Nawada: It is situated in the southern part of Bihar and was historically ruled by dynasties like Maurya, Kanah and the Gupta. In was once the religious centre for the Hindu community and during your visit you will see many wonderful temples present in the city. You can visit attractions like Sobhnath, GunawaJal temple and SankatMochanmandir here. Nature enthusiasts must visit Kakolat waterfalls that emerge from Kakolat hills. This place is blessed with wonderful surroundings that you will surely enjoy watching.