The majority of parents will always come down to the decision of hiring an ACT tutor for their child/children when he or she is about preparing for the exam. The process of hiring a tutor could be very challenging at times; however, there are basically few factors to consider: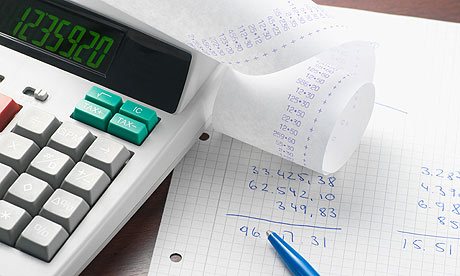 The Cost: Hiring a good tutor could be very costly, depending on where you stay or live. Now most parents are faced with this challenge because good personal tutors don't come cheap especially if you live in big cities like Washington, New York, New Jersey and many others.
Cities like the above mentioned, have a good bunch of well-seasoned ACT tutors and you need to research well and choose the best one.
The idea of engaging in self-study isn't that bad alright, but it all depends whether the student is smart and motivated.
The Experience: When hiring an ACT Tutor in Bridgewater, NJ, you have to make sure that you are choosing the right one. Find out about his/her years of experience. Because the experience gives you an insight into the wide range of students he/she has tutored over the years. In that way, you would be assured of how much work can be taken care of in 2-3 sessions, unlike hiring a less experienced tutor who would need 8-10 sessions to get the work done.
Benefits of Hiring an ACT Tutor:
Motivation: A good tutor will always inspire their student to work harder. In regardless of the student's intellectual capacity, the student will continually stay motivated as long as the tutor is there doing his/her job.
Nurturing Your Talents: A good tutor makes you smarter. They will discover your interest and also help you master new ideas. They would help their students in making a schedule and study plan.
Strategy: One of the most important jobs of a good personal tutor is to assist the student in understanding what type of strategy is needed in making a great score on the ACTs exam day. They target specific strategies for weak areas.
When preparing a student for an ACT exam, a well-seasoned personal tutor must be able to detect their student's weak points and provide a good strategy in defeating that weakness.
Test- Prep: Every experienced tutor must conduct test prep for the student. Now that's the reason why they are there, they will make you take a lot of practice tests. Some aspects of test-prep are inevitable, which includes sacrificing a few weekend mornings to take full-length, timed ACT test practices.
Build Confidence: Finally, a good tutor will make you become more familiar with the format of the exam. The purpose of hiring a tutor for the ACT is to help a student become "test-wise" and build confidence on test day.
Bright Future Learning Centerisone of the best ACT tutorsavailable in Bridgewater, NJ. If you are planning on getting the best at a reasonable price, you are in safe hands.