Did you know that a DWI charge can cost you a few years away from your family if you don't get the right representation? Even though it may seem like a light felony offence, being charged with Driving While Intoxicated is a serious offense and you need the best representation to get a fair hearing. You may also be innocent and this will not be heard by a court if you don't have backing from a legal representative.
The main reasons why you need a reputable and knowledgeable lawyer are listed here:
Knowledge of DWI Intoxication
There are two ways that the Texan courts will charge you for being intoxicated. One is if you have breath or blood alcohol levels above 0.08 and the other reason is if the intoxication made you incapable of using your physical and mental faculties normally. A reputable DWI lawyer understands these and unless either is proven to be true, you will not be charged.
Innocent arrests
In some cases, arrests are made needlessly on innocent persons. Unfortunately, not every officer of the law carries out due diligence before arresting and as you know, once you are booked, you will need a good lawyer to prove your innocence.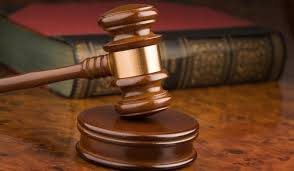 Dedicated lawyers respect the law, but they also understand that such cases can arise, therefore, they will offer the best representation after evaluating the evidence, and listening to you therefore know that you are innocent. You shouldn't assume that just because you know that you are innocent the officers and the court will see it.
Have a professional handle the case for you because some proofs of intoxication could have underlying medical conditions.
You may lose your license
If you are guilty of Driving While Intoxicated, it is common practice that the law will suspend your driving license for between 90 days and 2 years. How will you get around having to depend on someone else to drive you for two years? You know that there are circumstances when you just have to drive and you won't be able to if you are guilty.
TheHoustonDWIlawyer firm will however help you get a reduced suspension time or even prove that you pose no danger to other drivers.
Tough punishments
The fact that driving under the influence endangers the lives of motorists and pedestrians means that DWI charges have strict punishments. There are Class A, Class B, 2nd or 3rd Degrees of offenses for DWI. These receive fines of between $2000 and $10000 in fines and between 72 hours to 10 years in jail if found guilty. To avoid any of these or to get a fairer punishment, you will have to hire the best Texas DWI lawyers.
The lawyer will get through the arrest protocol and perhaps a mistake made in the process could lead to your release or a lighter punishment.
In conclusion, to ensure that the due law process was followed, and to give you a fair hearing even when guilty, you need the best lawyer. Your breathalyzer results could show intoxication yet, the reason for that isn't intake of alcohol but an underlying medical condition. You should therefore never assume that you will get off easy without representation.