Congratulations for your dream wedding is about to happen soon.  Lots of arrangements and planning is also on its way as the special date arrives. One such plan includes finding a photographer who will immortalize your wedding pictures.
Though it is a big torment going in your head about which photographer to choose, you want to hire simply the best who will furnish moments into pictures. Every photographer will give his/her best shot to seal the most cherished moments, but miscommunication is often that must be avoided to give the photographer his space to get the most amazing clicks.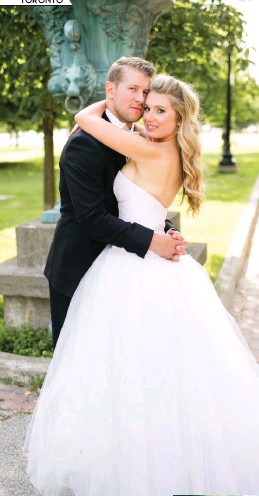 Assumptions in your head regarding wedding photography
A professional wedding photographer Leeds services would allow you to put forth your ideas. Just clear your head of the various exaggerated assumptions so that you do not expect too much from the professionals. They do have magic in the art but you must clear the following aspects in advance:
They are human beings as well and not mind readers; give clarity to your thoughts and elaborate as to what you are exactly expecting from.
Prepare in advance a catalogue of pictures and style you would want to be included.
Let them work in their own comfort zone and style; do not expect them to replicate the work of other artists.
Remember, photo shop is not a solution to every flaw.
Though some minor flaws in picture is often expected and corrected, do not expect him to change a mediocre picture into a brilliant one with photo shop.
Allow the photographer retakes in such cases.
Give them their time and space; do not expect magic in a matter of seconds.
They are photographers and not beauticians, expecting them to provide you an actress like looks will be totally your fault.
As a bride, you must instead work on yourself to look beautiful that the photographer to get the finest shots.
How can you help your wedding photographer in capturing the best possible shots?
It's your wedding and you are preparing to look mesmerizing. You have planned in advance your wedding make up, shoes, jewellery and every minor element that would make your looks even more stunning.  To get the best photographs, you must look flawless. Follow these tips to get the perfect radiant skin while you are being on the special day:
Work on your diet beforehand; eat fresh fruits, lots of green vegetables and fill in plenty of water to replenish your skin and get clear of all the toxins.
Don't risk a chemical treatment for the last hour and do not experiment with facials in the end.
A waterproof makeup will save you from those horrific black tears that would roll down your cheeks.
Avoid glitters if possible as they react to light and make you look gaudy.
Professional photographers are expert at their work but a little support from your side can really make your day even more special.