Online shopping has become the new trend for today's generation in India. From electronic goods to furniture to apparel to fresh fruits and veggies; you can buy anything and everything on the e-commerce websites and get the products delivered at your doorstep. Real estate has also joined this bandwagon. Thanks to the growing number of real estate portals like QuikrHomes offering wide range of property options, buyers do not have to rely on real estate agents to search for Property for sale in Mumbai.
Unlike agents who provide you with limited property options, searching online gives you an option to compare the prices and specifications of the properties without even having to visit the Flats for sale in Mumbai.
Every month, more than 5 million people use internet for real estate related aspects. As per stats, by the year 2020, Indian housing market is projected to be Rs 10 lakh crore and this estimated growth can be achieved to the maximum with increase in online real estate transactions.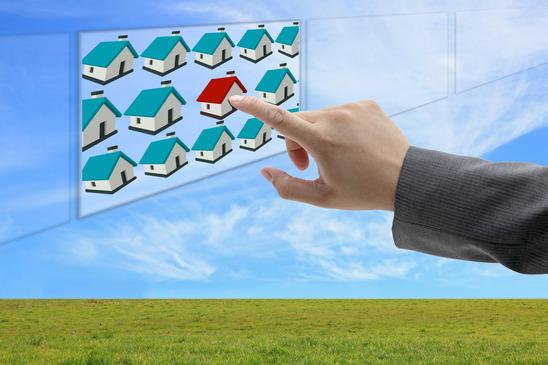 Source: westbloomfieldhomes.com
How to buy properties online and what is the procedure?
The real estate portals have the properties listed by several developers in the city. Interested buyers can check the property details and specifications. Once decided, buyer needs to provide the personal information and make booking by paying initial token amount as an expression of interest towards the property. The developer then call the buyer to take the process further and complete other formalities.
Advantages of buying a property online:
Searching for properties and buying them on the real estate portals is very easy and convenient because of the presence of filters, which allows you to see only those properties, which meet your set of requirements.
The buyers can avail offers/discounts from the developers.
You can view the property's location on map, which gives an understanding of the accessibility to physical as well as social infrastructure and also of the existing amenities in the locality.
Few real estate platforms provide virtual tours which helps in viewing the property from different angles at different time of the day.
You can also get the aerial view of the property along with the neighbourhood.
The listed Apartments for sale in Mumbai are thoroughly verified by the data agents with as many as 100 data points and thereby helping the buyers know the authenticity of the property and the developer/builder.
However, before you take that bold step, make sure to check the developer's past projects. Taking advice from experts is always advisable to check the authenticity of the documents provided by the developer.