For a tent, the venue used for hit show The Great British Bake Off, it's impressive. Filled with all manner of kit, from fridge freezers, to the latest food mixers, and other essential baking equipment. But one of the stars of the show has to be the innovative ovens that the bakers anxiously stare at during each show. These modern machines come courtesy of well-known brand NEFF, and offer a variety of benefits to homeowners.
Features Of The Neff Slide And Hide
With the Slide and Hide, it's all about the door, which as you've seen on TV, will magically slide out of the way underneath the oven when opened. This disappearing oven door is unique to NEFF and offers both innovation and style.
Its popularity comes from the practical applications this style of door provides, and the access it gives to the oven cavity inside. This means that you can monitor, move, and baste your Sunday roast, or latest show stopper cake creation with ease.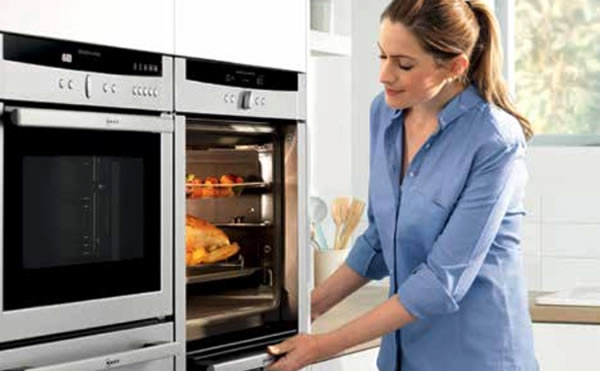 Why Buy A Slide and Hide?
You've seen it on the Great British Bake Off, but what about having one in your own home? Kitchen Fitters in Essex can make that happen, and can consult on how best to fit it in to your new or existing set-up. A Neff Slide and Hide would be an ideal choice because:
It's space saving
The disappearing door creates more room, and creates easier access to the rest of the kitchen, which is ideal if you have a galley kitchen. Also, if you have two ovens stacked, one on top of the other, you will have easy access to both when the doors are open.
Uninhibited access
Juggling baking trays, oven gloves, and oven doors, and getting items in and out, can be awkward, unless you have a disappearing door, and free hands to move or monitor dishes with ease.
Easy to lift heavy items
The wider access area is great if you want to lift out heavy items, such as a joint of meat, or you have several dishes to get out and serve while they are still boiling hot.
Safety first
Because access is uninhibited, it's also safer, and no chance of burns or accidentally catching your hands or arms.
Easy open, easy close
Although the door disappears, the bevelled steel handle rotates forward in a smooth action, that makes fully accessible whenever you need to close the door.
If ovens could speak, I am sure they would have many stories to tell of raw dough, soggy bottoms, and undercooked bakes in the Bake Off Tent. But there have been plenty of success stories too, and if you want to add to them, why not consider what part this ergonomic, space saving oven could play in your next kitchen makeover.
NEFF's range of stylish and yet uniquely functional kitchen appliances is relatively ground-breaking in what is usually a very traditional part of the home. Kitchens have not changed a great deal in the last 50 years (even microwave ovens are almost 50 years!), and NEFF is showing us that we can do things better.
Mick Batt runs Home Improvements in Essex, and helps homeowners to not only improve the function and aesthetics of their homes, but also improve their carbon footprint to save money and help the environment.