Planning a getaway with a family presents a unique set of challenges. Unlike romantic getaways where you only have to think of two, a family holiday compels you to be more selective. Suddenly, you have to think about family friendly accommodation, kid friendly activities, pet policies, ease of access to different facilities and so on. What is difficult is not necessarily impossible, especially when you have the right destination in mind.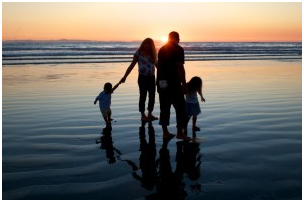 Bali is a prime tourist destination, and has been for long enough to rank as one of the best in the East. Its offerings are certainly compelling and it has over time, evolved to be a destination that meets the needs of all kinds of tourists. Even, the family villas Bali are designed to suit your purpose of having a relaxing, fun-filled and memorable holiday. These villas of this resort Island offer a family friendly stay. The magic of its landscapes, the warmth of its sun, the hospitality of its people and the luxury of its accommodations are enough to appeal to families of all sizes.
Accommodating your family in Bali villas
When you are holidaying with your family, a hotel seems somewhat constrictive. Sure, it may offer some degree of privacy, and might have enough rooms to hold a big group. But it lacks in intimacyand that homely feel- something that villas more than make up for. These villas come in all sizes, and a family, however big or small, can find one with the perfect characteristics. Additionally, these villas, especially in Bali, offer a distinct quality of luxury that makes the stay a little more pleasurable. With staff to cater to all kinds of needs, you can be sure your children will enjoy their stay as much as you do.
A Plethora of Activities to enjoy in your family holiday
While Bali has a lot to offer the travelling family, it is ultimately the plethora of water activities that will appeal the most. Beach front villas are especially set on those renowned white sandy beaches where children can play away building castles in the sand and taking occasional dips in the clear ocean waters. For older kids with a lot of adrenaline to spare, there are water activities, such as surfing,that are greatly appealing. The rich aquatic fauna might also appeal to those who love to learn about marine biology.
Holidaying families can also be treated to day tours and shopping sprees. Some villas go as far as offering these as options in their packages. This takes away the hustle of planning all these yourself, since you get everything from restaurant plans to transportation arrangements. With all pertinent details taken care of, you can do what you want there for relaxing and having the time of your life.
The length of your stay can be as long as you wish it to be. There are usually no upper limits on how long you can stay in a villa so long as you are comfortable with meeting the costs. The allures of the island are abundant enough to ensure that each day you will be experiencing something new.
As you make your travel reservations for the villas, be sure to check for any kid-related services that might be offered, such as playground and swimming activities. They will make your stay and that of your children more gratifying.