A trusted designer and manufacturer is a sure-fire way to ensure you are getting the best quality and stylish furniture for your home, so you should go for a name with gravitas and respect.
The furniture that you choose for your home says a lot about you, and for those who hold style in high regard, the decisions you make when it comes to how to furnish your home can be of the upmost importance.
Very few names in furniture manufacture carry more weight than Rolf Benz.
A Brief History of Rolf Benz
Rolf Benz was founded in 1964 and is part of the Huls group of companies that also includes Ruf Betten, Hulsta and Parador amongst others.
Still famed for its craftsmanship as much as it was half a century ago, all Rolf Benz products are manufactured in Nagold, Germany.
Since its inception, Rolf Benz and other Huls companies have found a huge level of popularity around the world, and this shows no sign of letting up any time soon.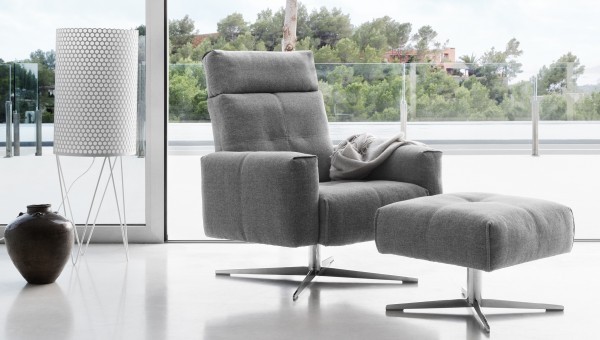 Why Rolf Benz?
Maybe you've just bought your first home, or upgraded to a bigger house to accommodate your children, or maybe you have simply decided it is time to level up on your furnishings. Whatever the reason, we all get to a point when we are ready to start looking for permanent furniture that is stylish, modern, and represents who we are.
There are many different suppliers, designers, and manufacturers, which can leave it feeling fairly overwhelming to pick the one that is most suitable for you, but sometimes a reputation speaks for itself, and Rolf Benz furniture certainly has a sterling reputation.
What can you expect from Rolf Benz furniture?
Normally when choosing furniture, you have to decide if you are looking for style or practicality, a classic or a modern design, elegant or functional, with Rolf Benz you have no need to make these decisions, because the furniture on offer ticks all of these boxes.
The detailed and intricate craftsmanship of Rolf Benz furniture is designed to be the perfect combination of two worlds, the level of focus on design is paralleled only by the level of focus on the functionality of the product, meaning that you will get something that gives both the look and feel of a modern, stylish living room.
With a wide range of materials and styles on offer, you are almost guaranteed to find exactly what you are looking for here, in fact, the chances are that the designers at Rolf Benz will have come up with a design that is even more suited to your needs than you thought possible!
Perfect for the modern home
The focus of a modern home is elegance and spaciousness. Gone are the days when cluttered rooms could be found in the most attractive of homes, instead it is minimalism, and beautiful simplicity that has proven to be most effective.
When it comes to picking the right furniture for a home that is steeped in modern tones, you need a manufacturer who understands the best way to enhance the feel of a space using shape and style, while also paying sufficient attention to the necessity for comfort.
If you have decided to give your home that modern twist, or the house or apartment you have just moved into is in need of some home improvements, then it is certainly in your best interests to shop around for the perfect supplier, and obviously tastes differ from person to person, but it is highly recommended to take the time to explore everything that Rolf Benz furniture has to offer.
After all, furniture can be the centrepiece of your home, the first thing you see when you walk through the door, it is your source of comfort as well as being aesthetically pleasing, a true home necessitates the best possible furniture for you, and Rolf Benz have over half a century's experience in creating just that.
Chloe Cotton is editor-in-chief at The Happiest Homes, a leading UK digital home magazine.