Everybody needs a place to live, but just because you're living in a dorm, renting out a room in somebody else's house, living in an apartment or condo, or you've just found yourself the house of your dreams, it doesn't mean that the structure in which you reside is home. Home has to be personalized to your tastes, preferences, and it has to have something special in order to fit into that place in your heart that you call your home.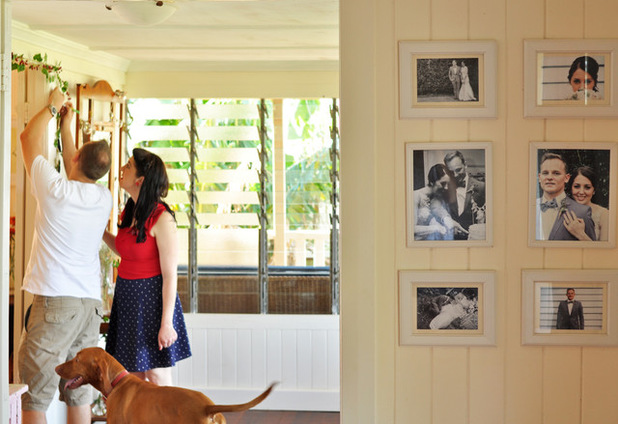 If you're looking for ways to personalize the space you're living to make it home, here are some specific things that you can do:
Choose the Layout that Fits Your Needs
Part of belonging somewhere is knowing that all of your needs are being met. If you're living in a space that is too small for you or doesn't have enough bathrooms to accommodate everybody in your family, you're not going to feel like that space can be home. The first step in making a space home through personalization is to find the layout that fits your needs.
Be real with yourself. Do you need room to grow? Do you want enough space between you and the kids that you can enjoy some silence every once in awhile. These are valid questions to ask when searching for a space to make your home.
Splash the Walls Your Favorite Colors
Have you ever walked into a space and felt like it was so cold and impersonal? Dentist offices are often like this. When the walls are whitewashed and there isn't anything hung in a decorative manner, the atmosphere becomes uninviting. Your home shouldn't be like this. If you have the liberty of being able to splash the walls with your favorite colors through the use of paint, this will definitely help you make your space feel like home.
If you live in a place that won't allow you to use paint, think instead to ahang some decorative paintings on the walls, or find colorful tapestries to hang to bring life and color into your space.
Fill the Space With Things You Love
It's been said that home is where your stuff is. This much is pretty true. If you're visiting somewhere, you begin to miss home because you miss your own bed. You miss your own car. You miss getting to choose from all of your clothing instead of a small handful of items. If you're living in a space and need to personalize it to make it homier, fill it with the things that you love. This might be your guitar, your blankets and pillows, your favorite picture, or that family heirloom that sits on the fireplace mantle.