While DIY appears to be declining in popularity, the rise of 'done for you' home improvements – whole projects undertaken by relevant experts – is on the increase. This means sales of kitchen related products such as units, counters and appliances is buoyant.
Kitchen trends
The kitchen is a popular way to improve a home and often one of the first things attended to. The kitchen is becoming more and more the focal point of a home, so many homeowners consider a top class replacement a worthwhile investment.
An appealing kitchen is also an example of a home improvement that can improve the saleability of a property – it could possibly add 6% to the value of the home, so this could be a consideration if selling is likely to be a possibility in the future.
On the other hand, with moving costs being so high more people are staying put and improving their existing homes, which largely explains why the UK home improvement market is valued at some £14 billion.
Householders are more inclined to invest in a specialist kitchen company to fit their new kitchen 'from the ground up' rather than do odd DIY jobs on theirs. This is considered to be due to certain determining factors:
A newer generation of home owners less skilled in DIY.
Growing employment and wage growth tends to encourage homeowners to invest in more total replacements as opposed to repair and maintenance of existing facilities.
More choice in that various price points in kitchen replacements are catered to including specialist tradesmen such as counter top suppliers using upmarket materials such as granite and quartz.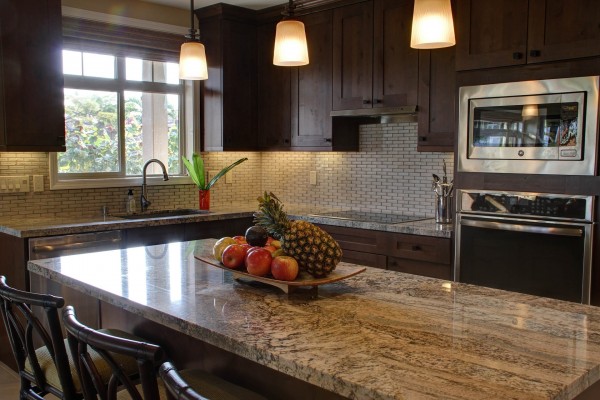 A healthy market
AMA Research Ltd. has provided market research to the building, construction and related trades since 1989, and are forecasting steady growth of some 4-5% in the kitchen furniture market through to at least 2019, to follow the steady growth seen in the sector since 2012.
Replacements are accounting for around 80% of sales underlining the trend for people 'starting over' with facilities such as their kitchen. This growth is being partly fuelled by the flexibility of kitchen design in that nowadays a multitude of styles, colours and equipment types can be specified, so it's possible to specify a 'bespoke' kitchen provided by a professional kitchen designer to suit most tastes and requirements.
Specialist kitchen sectors
A trend for specialism within the overall kitchen fitting umbrella has been identified in AMA's research; for example, the worktop sector is predicted to grow in the medium term as higher quality materials become increasingly popular.
Materials such as granite make for an extremely attractive and practical kitchen with an upmarket feel, and sometimes homeowners decide to change just the counters rather than the entire kitchen unit. This is very much a specialism, so a company dedicated to supplying and fitting counters would likely be engaged.
Personalisation
Personalisation of the kitchen space is very popular and more possible than ever and is an attraction to those looking to improve their homes. This can extend to details such as the type of taps, handles, built in storage such as cutlery drawers and specialist methods to make the most of available space such as specifically designed cupboards.
The days of only being able to choose standard white fridges and freezers are now gone, with various different types of kitchen appliance available in styles and finishes available to blend in and complement the kitchen space.
This is all great news for kitchen fitters in the UK.
Chloe Cotton is editor-in-chief at The Happiest Homes, a leading UK digital home improvement magazine.