Breast augmentation is the most popular plastic surgery procedure for women's and the number is increasing every year. But now more and more women are opting for natural looking implants-subtle implants that increase the bra size by a cup size and minimize the effect of gravity and aging.
The outrageously inflated cleavage synonymous of the '90s is out of fashion and athletic look with small implants is in trend. Even celebrities like Taylor Swift and Jessica Alba have followed the trend and have been seen with fuller looking bust with moderately sized, teardrop shaped implants-known as low profile.
In a nutshell subtle implant is a low profile way of approaching the traditional breast augmentation procedure, with a very different goal-natural looking bust with slight enhancement. Subtle breast implant means the breasts look fuller with just a touch of volume.
The best thing about subtle breast implant is that you will feel firm and curvier cleavage with slightly increased bust-significance of not being noticed for having a surgery. We know that there are various factors such as breast implant shape, size, placement and composition, which can precisely be tailored according to your body type for a beautiful enhancement but for the subtle breast implant, we visited Crispin Plastic Surgery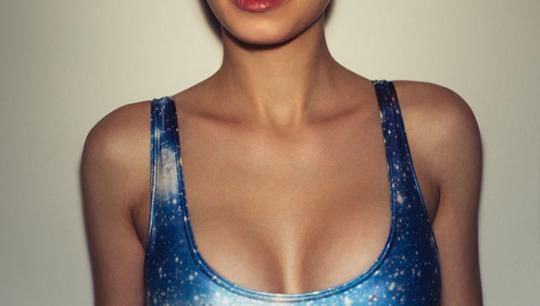 The center takes care of thousands of Breast implants in Atlanta and has expert surgeons dealing with the latest innovations in breast augmentation and other surgeries. As per our findings, mini boob job is a similar process as breast augmentation but despite the fact that small implants are used, the cost is same.
If you want a subtle enhancement in your bust than here's what you need to know:
Are you the Best Candidate for Subtle Breast Implant?
There are plenty reasons why women want to have breast augmentation. Whether it's about increasing bust size, lifting the breasts, positioning of nipples, getting rid of the sagging look, confidence or just for enhancement, subtle breast implant will allows you to have a curvy cleavage without a visible difference.
Anyone looking for a subtle change from a flat chest to enhanced uplift can consider mini boob job. Those who do not want a major difference and public to notice.
New Thinking in Breast Augmentation- Liposuction and Fat Injections:
Breast augmentation has not only become famous but innovations in the medicine and plastic surgery has made these procedures viable. When it comes to breast augmentation women are choosing another options to enhance their breasts pectorally- through liposuction followed by fat injections.
Those that have extra fat stored in their saddle bags or love handles can get the fat removed through liposuction and have that injected into the breasts. This process has quite a few advantages than the normal breast augmentation procedure; a natural feel with no scars, those gaining weight after fat removal have fat stored in the chest, and no one can notice the treatment.
The disadvantage for this procedure is the recovery time-same time as the normal breast augmentation procedure.
Results:
Whether you choose breast augmentation or subtle breast implants, the size of your implant will have a lot to do with your overall look. The primary goal of any women should involve realistic approach in achieving proportionate appearance. With mini boob job you will achieve the desired, subtle, and less protruding naturally proportionate breasts.