Those days are gone where everything needs manual operations. Everything was dependent on us from temperature control to parking and much more. But we have seen a tremendous change now with the modernizing of the technology. All the things are now using some or the other kind of technology which helps in saving our time or energy. The need for physical help in homes has reduced to great extent now with the homes becoming fully automated now.
The climate control, lighting adjustments, automated doors, customized locks, motion detectors, stove control, cabinet control and many other things have become essential part of our lives. This is all possible because of the home automation system which has made our lives easier and relaxed. After home automation process, our homes also act like a gadget where everything is easily controlled by fingertips. Our lifestyles have become very modern after installing home automation technology giving you the best comfort, convenience and security in all aspects. Here are some reasons which explain about excelling home automation in a better way than others.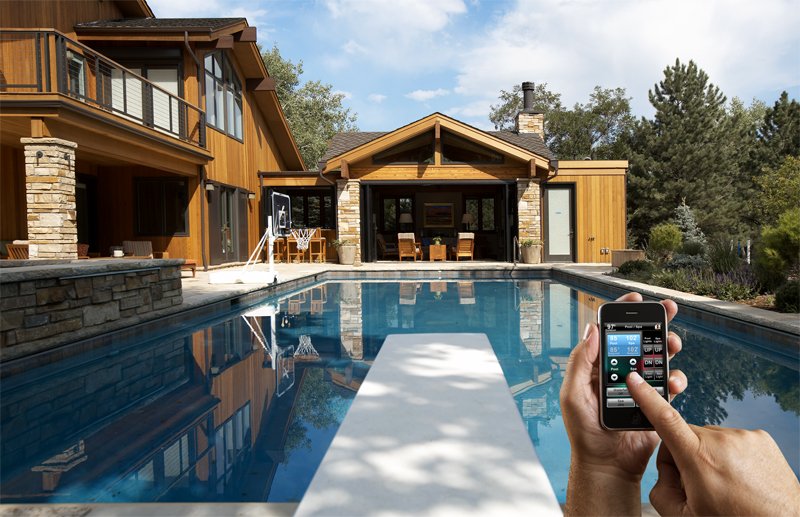 Automated Refrigerators
Now with these smart refrigerators you don't need to worry about its maintenance and cleanliness. I can proudly say that I am using this automated refrigerator and it has reduced my work load to great extent. It alerts me with the help of smart indication when it needs a service or maintenance check. It also notifies me when it is running with the essential things like groceries etc. So thanks to the smart home that has given me enough comfort and luxury.
Customized Door Locks
This is the best thing that I have included in my home automation system. In this we can set our own customized door lock patterns for unlocking and locking the doors. It helps us in denying the access to any other person apart from our family. For the security point of view, this is the best home automation device that anyone can dream for. Just remember to have private Wi-Fi network swift and reliable operation of this door lock.
Surveillance cameras and motion sensors
The smart cameras and motion sensors together help in avoiding any theft or other unwanted things in the home. I personally had an experience of using both of these devices and I consider it my smartest choice of all. My property is completely safe even in my absence as I can monitor everything in my home through my smart phone. The motion sensors raise an alarm if it witnesses anything fishy around it.
Home Theatre System
This is the best thing for any party lover as it gives proper feel of cinema hall around itself. The music system installed in every room gives a soothing music experience to everyone. It can be easily operated through touch panel keyboard present in every room or centralised room. The lightening system will also adjust itself according the start and end of the movie.
Climate control features
The climate control features have helped me in quickly adjusting the temperature of the room with respect to the outside temperature. Air conditioners can also be monitored remotely by installing the devices that supports this technology.
Kitchen Appliances
Cabinet control, stove control and utensils can be easily controlled remotely. The cleanliness and maintenance can be done in just couple of minutes and it will help in keeping your kitchen clean and tidy. These devices are the best ways to excel in home automation better than anyone else.
Automated washing machine
The automatic washing machine will clean the clothes depending on its fabric and amount of dirt present in it. This machine will surely give you comfort and some relaxed moments because it is considered to be hectic tasks for most of the household people.
Final Say
I have excelled myself beautifully in this home automation process and now it's your turn to decide where you stand in terms of technology. I have moved one step further if we talk about technology and has given some relaxed and comfortable moments to myself. Are you also moving along with this technology or just left far behind? This is the time to think actually.