You might think yourself a bit of a DIY enthusiast or you might be looking to save a few pounds by calling in a few favours with the guys. Whatever your reasoning, you are looking at starting a new construction project for a commercial expansion, and you need a little help finding out what types of equipment would best fit the bill. Not everyone is a dab hand at putting a shelf together, so it is a good idea to do your research before starting out on any large scale construction projects, particularly if it is the future of your business that you are betting on with this new building.
 When in doubt you should always get a detailed survey done and talk to a professional about what sorts of equipment you will need for your commercial expansion, but if you want helpful tips on what sort of equipment you might need when embarking on this project, read on for our advice.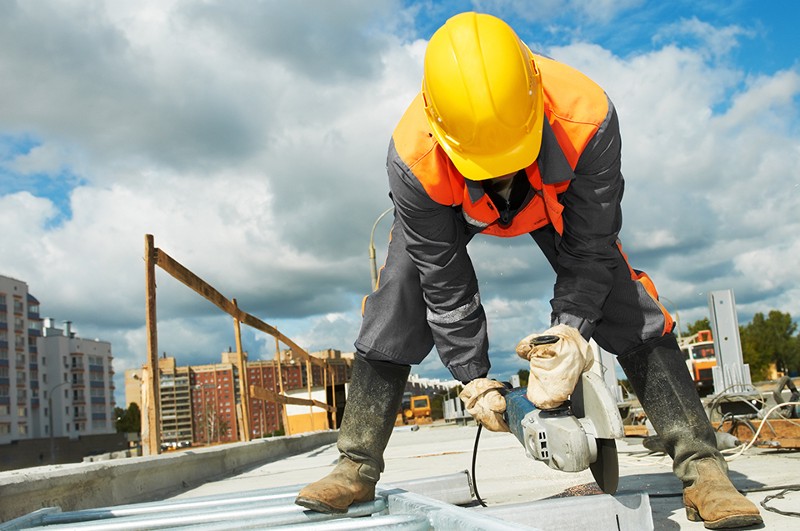 Commercial Building Survey
Whether it is a relatively new property or a building that has been around for years and years, it is essential that you get a commercial building survey done on any property that you are looking at for a potential commercial expansion. Even if you are planning on tearing the building itself down and building a new one, you need to make sure that it is safe to tear down. Starting off the project with a commercial building survey will ensure that you are notified of any hidden defects concerning the interior or the foundations of the property itself, which you can then rectify or renovate accordingly.
Scaffolding and/or Ladders
If the exterior of the property needs repairs, or the roof is falling off, scaffolding is a good place to start. There are companies and websites where you can easily hire or even buy scaffolding towers for use on your next construction project. It is important that you also buy the right safety workwear and footwear alongside the scaffolding in addition to hard hats, as it would be against many safety regulations not to wear hard hats when working under or around scaffolding. Ladders are great for short-term renovations or for just cleaning windows where they are needed, just remember to stay safe when dealing with ladders and always work in pairs!
High-Level Access Machinery
Sometimes erecting scaffolding or putting up a few stepladders simply isn't going to get the job done. Initially first used to pick cherries in trees, cherry pickers have since found their calling in various construction projects, repairs and even painting and decorating projects when putting the finishing touches on a particular building.
While a tad more expensive than purchasing a ladder or hiring a scaffolding for a few days, they are quick, efficient and versatile, serving to help get the job done in a fraction of the time it takes to erect and tear down scaffolding. Of course, you would need to be able to operate the machinery or have access to someone who has that knowledge. However, cherry pickers and other high-access machinery are great for external construction projects, painting and decorating and making small improvements on guttering and roofing solutions.
Health and Safety Signage – During and After Construction
It is always essential to have the right health and safety signage for commercial premises. Whether you need particular signs during the construction and renovation of the building, or you are looking at getting some signage following the end of construction for the building itself, it is important that you invest in some high-quality signs that stand out. Clear health and safety signs are essential for every industry, even in office workplaces as it protects you from liabilities as an employer.
If dangerous areas of the office are not properly labelled and an employee injures themselves, you could be facing compensation damages. In some industries, you may need to label some areas with unique signs, and there are companies that you can get in touch with who will be able to produce bespoke signs for you, so it is better to get those made up than to risk an accident or injury.
As with any kind of new project, particularly for a commercial expansion, it is important that you do your research and properly plan out what you are going to do in advance. Bad planning will most likely lead to delays and even extra expenses coming out of the budget, so it is always better to make sure that everything is prepared beforehand. With any commercial expansion, you'll want to organise everything so as to ensure as little company downtime as possible. You want to be expanding your horizons, not shutting them down, even for a moment! A commercial expansion is an exciting part of owning a business, so if you've conducted the proper research, you should be just fine.
Article provided by Mike James, an independent content writer working together with Precipitous, South East England's revolutionary solution to temporary, instant scaffolding.