Dedicated server hosting plans will provide a single physical server and all its resources for the exclusive use by one client. It is a kind of web hosting solution where the client can lease an entire server and he will not need to share this server's resources like server space or bandwidth or memory with any other co-user. This makes dedicated server hosting far more reliable, scalable and flexible compared to either shared hosting or VPS hosting. Dedicated server hosting is therefore ideally suited for websites which get a lot of Internet traffic, such as the online shopping websites or graphic-intensive sites which demand greater bandwidth for faster data transfer.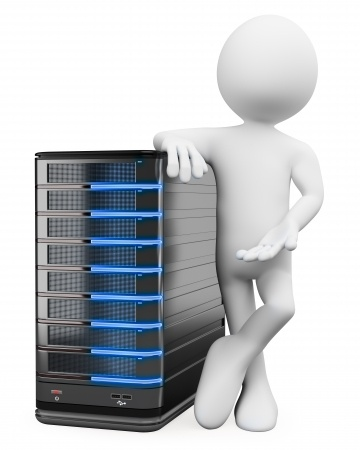 How is dedicated server hosting a preferred alternative to shared hosting?

In dedicated server hosting, the client enjoys root access to the server; this allows him to use his preferred operating system, scripting languages and other software that may benefit his business goals. Dedicated hosting offers a high degree of customizability and control because the account owner alone enjoys full administrative control over the server resources. The client can therefore allocate resources as and when he needs to, without waiting for the host's approval. Since resources are not shared amongst multiple users, this form of web hosting can guarantee a very high server uptime, almost 99.9%. The technical support is available round-the-clock to ensure that the sites do not face downtime as all technical glitches are resolved by the experts in time. The host will also provide effective data backup and retrieval provisions to ensure that critical data is not lost.

In dedicated server hosting, you will not have to be concerned about server congestion because you are not required to share the resources with others, as in shared hosting. In the latter, there are concerns of overuse of resources because there are many clients using the same set of resources and each is entitled to limited disk space and bandwidth.

Security is also not a concern with dedicated server hosting. In shared hosting, there are high chances of your site getting blacklisted when your co-users use malware. In dedicate hosting, the host offers effective anti-virus software and other measures to block malware and spyware to keep the data secure. Moreover, dedicated hosting plans also benefit from physical security provisions that have been adopted by the data centers, such as security guards, and biometric authentication to avoid unauthorized data access.

Finally, dedicated hosting typically offers 24×7 technical assistances through phone calls, emails and live chats. This guarantees that all technical problems are resolved without any delay, avoiding low latency problems and ensuring that all applications run smoothly.

How to choose dedicated server hosting provider:
When choosing a web host for dedicated hosting plans, it is important to verify the level of technical support you will be entitled to. You must find out what kind of support you will get, whether through phone calls or live chats. You must also check the response time taken by them to respond to your problems.

You need to look into the uptime guarantee a host provides when buying dedicated hosting plans. This means that you should review their Service Level Agreements carefully to be sure about the compensations you will get in case the host fails to guarantee the uptime or support promised.

You should ensure that the host offers good quality hardware when you choose a dedicated server. The server should not be outdated containing old components; it is imperative that the host gives enterprise-level HDDs and SSDs.

The hosting provider should be willing to offer both Windows and Linux dedicated hosting solutions. This is because if they only provide Linux plans, the support teams will not be trained to deal with any Windows-related issues.

The provider must also offer a user-friendly control panel like cPanel, WebHost Manager or Plesk. This ensures easy migrations for websites if needed later on. Besides, the provider should also be open to offering additional software if required by the client.

The provider must be prepared to assist you in the migration process; in case you find them to be reluctant to extend any such help, it is best to avoid the provider in question.

Finally, it is always necessary to compare the prices offered by different hosts when choosing a dedicated server. Dedicated server hosting is bound to be costlier when you choose managed dedicated hosting where the tasks of maintaining and monitoring the server rests with the provider. If you choose unmanaged dedicated hosting plans, you can save on your hosting expenses but you should have a capable IT team to handle server-related issues. It may also be a good idea to opt for a host that offers a free trial version that let you utilize their services free of cost for a certain time period.