Why UK expats living in Dubai should consider buying a rental property back home to get a foot on the property ladder and provide them with a British base. Many UK expats rent out their existing properties back home which is an idea worth considering for British people who are living in Dubai. Having a UK property means that expats are on the housing ladder and can potentially make a lot of money when the market is strong. It also serves as a great base for those that are planning to return home at some point in the future.
Why not buy in Dubai?
If you're living and working in Dubai, then you may be tempted to purchase property in your locality. However, the Dubai property laws require that buyers raise a hefty cash deposit in addition to Dubai Land Department fees, agent fees and upfront costs. These are all in excess of the general property fees such as stamp duty that are owed in the UK. It is also fair to say that interest rates are more stable in the UK at the moment, so now may be a great time to invest.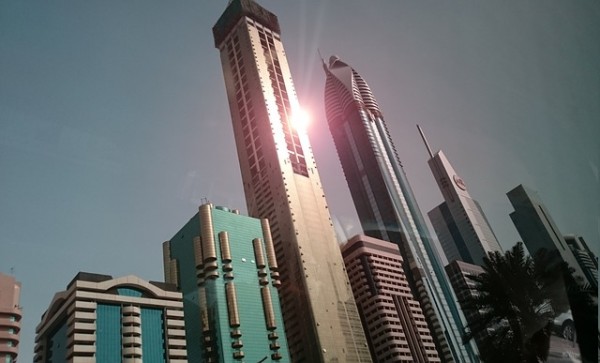 Where to buy in the UK
Naturally, British expats may feel drawn to areas near to their hometown. However, capital growth and return on investment continue to dominate the south and it is London landlords that have profited the most in the past five years due to rising house prices. London offers a wealth of fantastic accommodation that is perfect for investment purposes.
However, if you feel that you could get more for your money elsewhere then take a look at towns such as St Albans, Winchester, Cambridge or Sevenoaks which are ever popular with commuters and are also unlikely to decrease in value.
Deciding to become a property landlord
If you decide to purchase a property in the UK and would prefer for your home not to remain empty until you return from Dubai, then you will need to find tenants. There has never been a better time to be a UK landlord. The rental market is incredibly strong, particularly in London. There are now more tenants than there are homeowners in the capital, which puts landlords in a great position for negotiating longer contracts, meaning fewer gaps between tenancies.
Although it may be tempting to cut out the middle man and be a direct contact landlord, it can also be a real headache. Not only will you need to source the tenants yourself and run checks on them, but you'll also need to remain contactable in case anything unforeseen goes wrong with the property, such as a boiler issue. Unless you have a reliable network of friends or family who are willing to manage the property for you, then it would be a good idea to hire a lettings agent to take care of the difficult tasks whilst you are overseas. This will typically cost around 15% of the rental income.
Securing an expat mortgage
Mainstream mortgage lenders aren't usually the best option for British expats as they have extremely strict lending criteria. However, expat mortgages are available from a variety of international lenders and private banks when the amount is in excess of £1 million. The loan can be structured in the UK or wherever else your tax adviser might suggest. Always make sure that the expat mortgage you choose includes a multi-currency offset facility for international buyers of UK property.
In many cases, the rental income that the property provides will outweigh the cost of the mortgage on it. With a strong rental investment year predicted by experts, now may be great time to invest your tax-free earnings in a UK property. YOUR HOME OR PROPERTY MAY BE REPOSSESSED IF YOU DO NOT KEEP UP REPAYMENTS ON A MORTGAGE OR ANY OTHER DEBT SECURED ON IT Changes in the exchange rate may increase the sterling equivalent of your debt.
Paul Welch is the CEO & Founder of Largemortgageloans.com, a London-based mortgage broker which specialises in mortgages over £500,000.