The furniture industry in Australia is becoming more competitive than ever. The advent of the kit homes in Australia has heightened the demand for quality furniture products. In the last several years, furniture sellers have stepped up their game, which is actually beneficial to consumers. When the competition gets tougher, prices tend to go lower, benefiting many consumers. However, this trend does not promise all benefits as there are also illegitimate and irresponsible sellers that care less about customer satisfaction but only on profit.
It is no news for many Sydney consumers to hear stories about fake furniture products. Since the industry continues to thrive, many dishonest businessmen take advantage of unsuspecting consumers. These sellers package their furniture items as quality products but in reality they are just substandard and fake products. If you are looking to fill your new kit home with quality furniture, you should know how to distance yourself from dishonest furniture businesses. The key to purchasing the best furniture for kit homes is to be cautious and to equip yourself with the right information.
When shopping for furniture in Australia, you should know the qualities of a reputable and trustworthy seller. If you are not sure whether or not the company you are dealing with is the real deal, you may do these steps: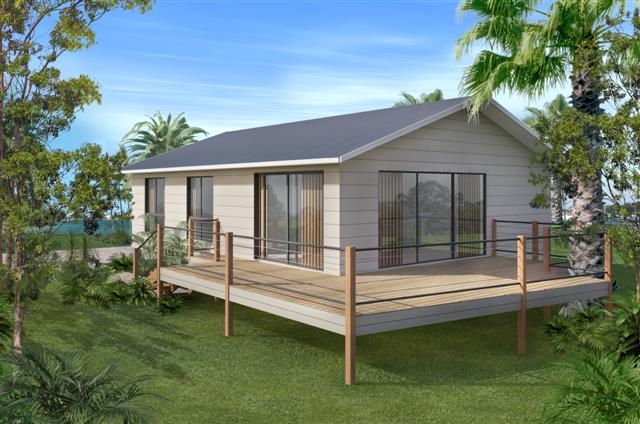 Review the price – If the company sells their products at a very low price, be cautious. The rule of thumb is that the price should not be too good to be true. If the price is incredibly low, chances are, the products being sold are fake or have quality issues. If the company is holding a sale or promotional stint, still be cautious. The sale price should at least be approximate to its original price.
Do a background check on the company – Try your best to get to know more about the company's profile, history, and client base. This will help you determine whether or not that company has been involved in legal or quality issues in the past. It is important to know more information about the company especially if you are going buy several furniture items as they don't come cheap. If you learn that that company has been entangled with issues before, you may want to be wary about getting products from them.
Consider the company's experience – One sign that a company is reliable is its years of experience in in the industry. As much as possible, only buy your furniture from companies that have been in the industry for several years. Experienced companies know how to handle customer service well, and can adapt to clients' demands and concerns with ease. While dealing with newer companies is not really discouraged, it is more recommended to entrust your money with more experienced businesses as they are more likely to provide your better services.
Get to know past customers' experience – You don't have to get the contact details of the company's past clients and ask them about their experience; all you have to do is go online and look for client reviews. Try to look online for reviews on the company's products and services. You should not have a hard time finding reliable reviews and customer feedbacks because more established companies surely have decent online presence. You can look for reviews at classified sites and even social networking sites.
Ask your friends and colleagues – If you know someone who has experience in dealing with the company you are planning to deal with as well, ask him or her about the company's services and products. Consult your colleague or friend about the products he or she got from that company in order to determine if it is worth your money and time.
Since furniture items in Australia can be very expensive, it is really important that you only get them from a trusted seller or company. By following the steps provided above, you can be certain that the company you are about to deal with can provide you the products you need and the service you deserve.