Dubai is often considered the land of brilliant architecture. It is called so not only because of the modern buildings made recently, but also because of the iconic historical buildings that need no introduction. These buildings are the most famous tourist attractions in Dubai. If you are on trip to Dubai, here is a list of top five historical monuments you need to visit.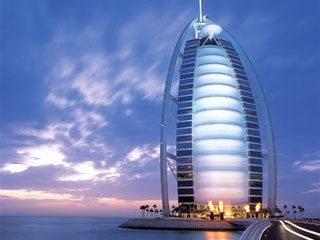 Bastakiya Quarters
A Dubai excursion is never completed without visiting this beautiful place. Built in late 1700s this is one of the oldest building in Dubai. You can walk in between the path of quarters to take a close look at the art of building. It has a number of important places of historical interests which includes the AlFahidi Fort and Dubai Museum.
The Sheikh Mohammed Centre for Cultural Understanding was also established to give an insight of all the cultures that ever existed in Dubai. Here you can enjoy the cultural meal which includes every dish that ever existed in Dubai. You can get an online ticket for SMCCU to get an entry easily.
Heritage Village
As the name suggests, this village was created to give the tourist a close glimpse of culture and tradition of Dubai. It includes everything you need see to know the history or tradition of Dubai. It not only exhibits the tented village of Bedouin but also contain ancient armoury and utensils. Wooden chest that date back to early 1800s can also be found.
Jumeirah Mosque
Dubai is a tolerant and progressive city yet most of its inhabitants are the followers of Islam religion. The Jumeirah Mosque is one of the mosques in Dubai. It is also special because it is the mosque which allows visitors to enter and have a tour of the interiors. The whole view becomes mesmerising at night when the mosque is illuminated by lights. This mosque will give you an insight to the Islamic culture.
Sovereign art gallery
This gallery of art is known to exhibit the finest art work of medieval history. It also reveals the work of ancient Dubai artist. Having a look at these master pieces will help you realise the fact that modern architecture is truly inspired by ancient arts and that art is in the blood of Dubai.
Satwa District
Also known as the traditional shopping hub of Dubai, Satwa district is the place which sells everything from old artwork to the traditional utensils. It is located in Al Satwa which is often considered the heart of Dubai because of its connectivity to each corner of Dubai. Satwa district is filled with shops. You can get anything and everything you want at reasonable price.
If you are planning to gift something to your fellow partner on your way back home, this place will provide you a lot of stuff in every range. Just buy the art work you want and you are good to go.