Home security should always be a priority. It's one of the many things that make you feel safe in your own home, therefore a specific system that is dedicated to this will only bolster that feeling more. Don't allow a break in to make this decision for you.
Home security is important for many reasons, it's not just about the safety of those you live with or keeping your valuables protected, there are other perks too. Insurance premiums reduce heavily as a homeowner if you have a monitored security system installed, sometimes up to 20%. So it's well worth investigating your eligibility for discounted insurance rates and find a security system that will comply with a company's requirements.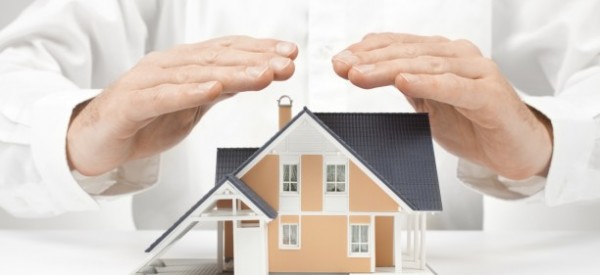 So why does a security system reduce the premium?
If your home is monitored by cameras and all activity can be recorder then an insurance company will feel more at ease. The likelihood of being burgled when a home monitoring system is installed is greatly reduced. A study was undertaken by Temple University, the results showed that, "an alarmed single family home is 60 percent less likely to be burglarized than a similar home without an alarm." This of course makes it less likely for you to put in a claim for any loses that you may incur due to vandalism or breaking, entering and burglary. These savings then get passed onto you as a homeowner as they deem you to be a responsible customer.
Discounts will also apply if you install monitored smoke detectors. The Electronic Security Association stated that, "fire and lightning claims are almost 10 times higher than claims for burglaries and thefts according to statistics from the Insurance Information Institute." If you have a system that is connected to the fire or police department then this will inevitably save you much more money. Therefore the amount that you save on your premium could well cover the costs of having a security system installed in the first place.
What systems could you purchase?
Smart lightbulbs are a quick and easy and very instant solution. They allow you to set timers, so if you are away from home on a break, or just at work, a timing facility will ensure that your home always looks occupied.
Wireless security systems are also an effective solution, they are easy to install and there are various kits available to suit everyone's needs. Some have control panels, Sirens, PIR Motion Sensors and have many extra bolt on accessories to ensure the safety of your home. Many have solar batteries that last for a number of years, so there is no fear of the system not working because of dead batteries.
Many alarm systems now have compatible Apps which just adds greater flexibility when protecting your home. This means that you have the ability to control and monitor your home whilst on the move. This is particularly useful if you are away on holiday as you can set the system to alert you of any changes via SMS text message.  Remember, talk through the best option for you with a professional specialist.
By Harry Price
Harry Price is a freelance writer from the south coast, who lives in a small fishing village with his wife and 3 dogs.  He loves to go for long walks with them all, especially on a wet and windy day.  It's a great way to blow away the cobwebs!