Embarking on a higher education course can offer a host of benefits, from an enhanced earning potential and greater career prospects to the opportunity to learn more about the subjects which are of real interest.
Higher education colleges in the UK are world famous for providing high-quality education, as well as being a platform for students to get involved in a wide range of extra-curricular activities and experiences which will serve as a springboard into the world of work.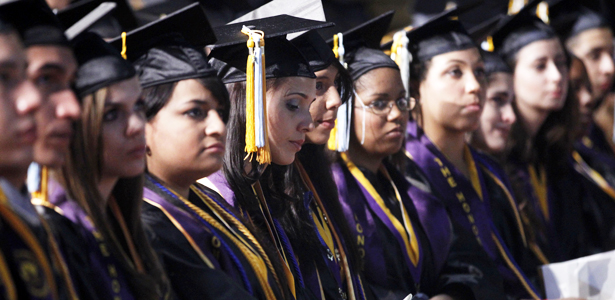 Is a Higher Education Course the Right Next Step for You?
Higher education is about far more than just sitting in a classroom listening to a teacher. Higher education courses take learning to a new level – helping students to make the most of their abilities and learning potential and ultimately getting them to where they want to be. Higher education courses enable students to take control of their future and build the confidence and skills necessary to take advantage of the opportunities available to them. Taking on a higher education course is a very individual decision, as is the subject choice.
Currently, there are in excess of two million students undertaking higher education courses in the UK at about 130 further and higher education colleges and universities. There are in the region of 50,000 different academic and work-related subjects on offer, many of which allow students to combine a mix of subjects to suit their needs and interests.
Why Undertake a Higher Education Course?
Apart from the benefits already mentioned above, universities and higher education colleges enable students to experience a vibrant social scene. Students get to meet like-minded individuals studying similar subjects, as well as to meet a wide variety of people from different walks of life, often from all over the world.
Students leaving higher education colleges in the UK can generally look forward to a more rewarding career and a much wider range of opportunities open to them when compared to those who do not undertake a higher education course. Many employers specifically target graduates when recruiting. Furthermore, individuals who have higher education qualifications can expect to earn, on average, £100,000 more over the course of their working lives than those who go straight into work from school.
A Wide Range of Academic and Vocational Subjects
Higher education colleges offer all traditional academic subjects, such as English, history and the sciences. In addition, there are many vocational and work-based courses.
Higher education qualifications can range from an honours degree to a foundation degree, a Diploma of Higher Education, a Higher National Certificate (HNC) or a Higher National Diploma (HND).
Courses can offer the flexibility for students to personalise their subjects. Many are based on core modules supplemented by a choice of additional modules, allowing students to specialise in a particular area.
Cost
The cost of studying at a higher education college can vary, as can the course length. Financial support is available for many students.