Virtual Private Networks (known as VPN) are used to send and receive private data securely over the internet. Using a competent VPN service reduces the risk of having someone spy on you and using your personal information for their benefit. VPN is also used to unblock the blocked websites in your country or workspace and for changing your IP address to some other country's IP (some apps or websites require you to be in a different country to use their service). A number of VPN services are available in the market, for both Computers and Smart phones, which make it hard for us to decide which VPN service to use. To make it easier for the user, we have made a list of top 5 VPN services, although our article just focuses on iPhone VPN. The list is given below: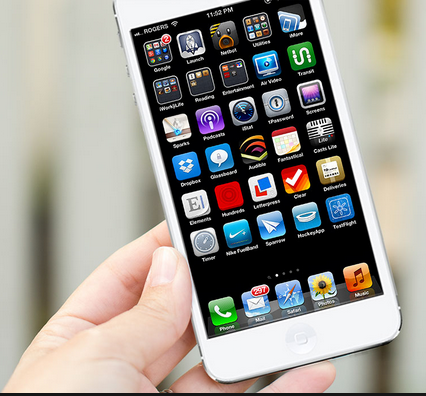 Air VPN:
Air VPN is one of the best VPN service providers for iOS platforms. Air VPN provides a number of features which are not found in most of the VPN service providers out there. These services include complete transparency of service, acceptance of Bitcoin payments, VPN over Tor, and VPN through SHH and SSL tunnels. You can buy Air VPN for $9 a month or $70 a year with no bandwidth restrictions. Air VPN also offers  a three day trial for $1.30 dollars, but you can get the trial version for free if you email the company.
Invisible Browsing VPN:
Invisible Browsing VPN (commonly known as ibVPN) is another competent, smartphone VPN provider with relatively lower rates compared to the other big names of the market. The company offers 3 standard VPN packages named Ultimate VPN ($10.95 per month), Total VPN ($7.95 per month) and Regional VPN ($4.95). First two packages allow p2p file sharing and torrent servers with access to international servers in other different countries. The third package only allows regional serves to be used with no p2p file sharing or torrent services. Apart from that, ibVPN also offers Multi packages for businesses.
Private Internet Access VPN:
Private Internet Access offers VPN services with monthly, 6 monthly and yearly plans costing $6.95, $35.95 and $39.95 respectively. The positive points of Private Internet Access VPN include acceptance of Bitcoin, no lags, super-fast speed, client features port forwarding, p2p file sharing, VPN kill switch and DNS leak protection. On the downside, it doesn't have a support for OpenVPN Connect, no server stats and doesn't offer any free trial.
CyberGhost VPN:
CyberGhost offers VPN services in three pricing plans Free, Premium and Premium Plus. The positive aspects of CyberGhost include fast VPN service, no logs, internet kill switch, and 30 day free trial. It offers users to select one of the 11 UK servers and allows POP file sharing too. On the downside, it does not support OpenVPN does not accept Bitcoin.
Express VPN:
Express VPN is a VPN service provider with servers are 29 countries all across the globe. It offers VPN services with three pricing plans, including monthly, 6 monthly and yearly packages. The positive features of Express VPN include simplicity, good speed, and 30 days money back guarantee. There is no doubt that Express VPN has been much criticized for keeping logs of user activity.