The competition in the business field has increased like anything over the past few years. The business techniques has improved and business owners are now constantly trying to bring about changes in their business in order to be able to serve their customers better. As consumers, we all seek for ease and the ATMs are one such option which has given us a lot of ease in transacting money during emergencies. Nowadays, there is no need of standing in the long queues in the banks, fill lengthy form for transacting money. ATMs have become a real best friend for all of us. So much so, that even various small businesses have incorporated ATMs in their store for attracting more clients. Surprised? Let us now see how it actually helped them make profits for their business!
ATM services have become a part of our daily lives and also it has made a significant presence in other business sectors as well. For small businesses, ATMs have become a great option to boost their sales. Such businesses are constantly in the need of attracting their customers to make more revenues. Although people make use of debit and credit cards, using cash is still at place. So, for the small business, having an ATM in the store will automatically attract customers as they will get the ease of transacting money at the time of any financial crunch during the shopping.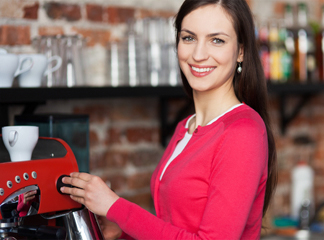 Installing ATMs is a Good Idea!
It is not necessary that all the ATMs are owned by some specific financing institutions or banks. These small business owners can easily rent them and these are also considered to be quite an interesting investment. There is no need for keeping any extra staffs for operating the machine. Also, the maintenance is done by the company who will install the ATM in the store. Hence, the store owner doesn't need to pay in price for installing the ATM. So, for all the small scale business owners who wants to take a leap and earn more business profits without investing much, considering an ATM program is the best thing to do.
Benefits of an In-Store ATM
Boosts Profit: For example, if a small business owner installs an ATM, he needs to provide the telephone and electricity bills. This way, he also receives a certain percentage of money for housing the ATM. So, the more transaction happens in the machine, the more will be the revenue of the shop. Also, there is no way that the customers can leave the shop saying that they have fall short of cash. They can always take out cash and pay the bills and buy products from the store.
Attract Passersby: Even if people doesn't enter the shop to buy anything in particular, they can visit the store just to transact money from the ATM. This way, footfalls will increase with time and people will get to know more about the business. Also, may there are some businesses nearby which doesn't accept credit or debit cards. Hence, the customers will not have to search much for an ATM and can simply enter the small store situated nearby to transact money. This is indeed the best way attracting passerby!
Effective Cost Cutting: Few small businesses often find it hard to deal with the credit and debit card fees as they operate in a shoestring budget. So, when they have an ATM in store, they can simply let the buyers know that they aren't accepting cards and hence, they can simply transact cash from the in-store ATM.