Well, the weather has changed again. Now, the weather is cool and every next person is in the festive mood. Celebrations, parties, and family-get-togethers are planned. Cheerfulness and enjoyment is in the air and everyone is seen buying gifts for their family and friends.
Holiday lights are a tradition, which everyone likes and want to experience watching it once in their life. Businesses will go on but you must not miss out the holiday light tours Phoenix. There is no snow, so there is no problem in setting up outdoor holiday lights and moreover it is easier to display them all around the property. However, in some places there is snow, which makes watching houses with holiday lights more difficult because of less visibility.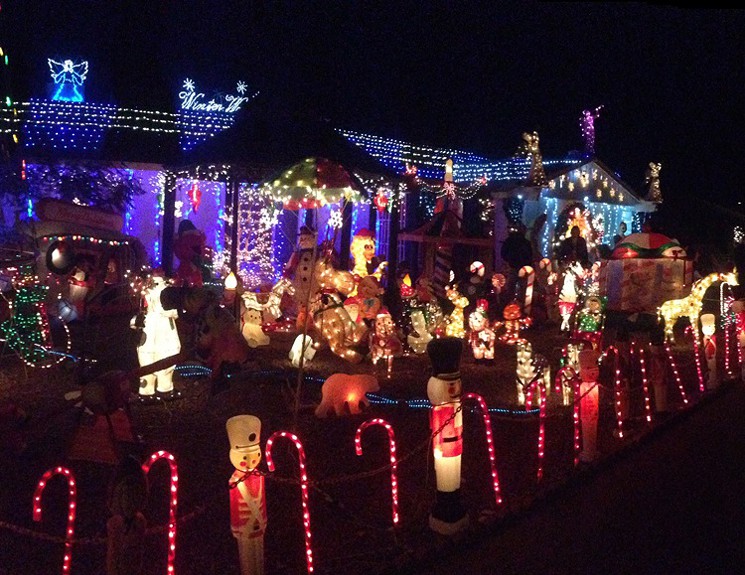 Why hire limousine?
With no snow it makes driving around the streets easy. Also, the clear climatic condition assures that you get out and relish the fabulous luminosity displays. Hiring a limousine is a best idea. You can relax and sit back in one of the luxurious limousine and enjoy watching the beauty of the holiday lights. Moreover, it is the duty of the limousine chauffer to deal with the annoying parking and traffic issues.
Imagine sitting in the limo with friends enjoying the music play and drinking wine, champagne, or hot chocolate. It seems like a feast. This is the joy of holiday light tours and watching decorative glowing exhibits from limousine, adds more flavor to it.
Before you visit phoenix
Browse the internet to learn more about holiday light tours in Phoenix. It will also give you an opportunity of choosing the ideal limousine agency and itinerary package. Everything will come and go, but this experience will last forever, so it's advisable to plan your tour after gaining a proper knowledge.
You can ask your friends about their holiday light tour experience. You can even discuss with them your itinerary package. In case you missed some great venue or decorated areas that are near your route, they will certainly suggest it.
Where you can find the holiday lights
Your tour company will know the best holiday displays and lights from east to west all around Phoenix. Here are some suggestions, if you want to see the west or east side.
West side of Phoenix
If you're going to the west side, then you must definitely see:
Glendale Holiday Lights – It is known for Glendale Glitters, it is a family oriented event.
The Largo Residence – It is famous for its towering high trees having curved lights on them.
East side of Phoenix
It is famous for:
ZooLights – The Zoo features a multi-sensory event which includes gust of wind, snow, and fog. This event combines music in motion and millions of light shows.
The Sepanek Residence – The windows at their residence is decorated in Macy's style and there is also a light and music dance.
After reading this article, it is clear that Phoenix holiday light tour is worth experiencing, at least once.