Refurbishing your commercial interior is a worthwhile investment, with the potential to bring tangible benefits to sales, staff productivity, customer loyalty, and brand image. Whether it's a retail area vying to attract passers-by from the high street, or an office space that needs to keep staff happy and motivated, the impact of an environment can be surprising.
For this reason, it pays to get it right first time. Selecting a suitable refurbishment company should be a top priority for any business owner. Let's take a look at a handful of things you'll need to consider when choosing a refurbishment partner.
Prioritise Experience
No two projects are the same, so it's essential that you look for a company with experience working on the same scale as you, in the same industry. By ensuring that your contractor is familiar with your needs and budget, you can have confidence that they will manage the project accordingly.
Open a Dialogue
There's no doubt that experience and expertise are valuable, but don't discount your own ideas. The best way to ensure that you end up with a space you're happy with is to maintain a dialogue with your refurbishment firm throughout the process. Before you get started, speak to the company to ensure that you're both on the same page.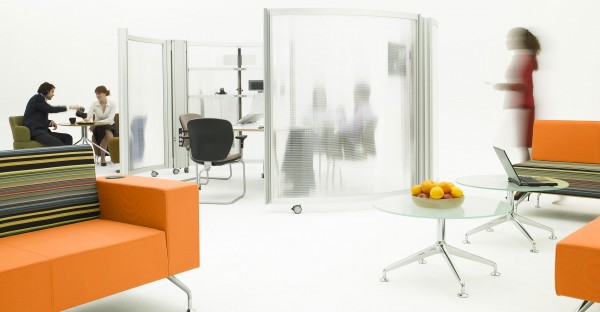 Consider Out of Hours Work
A brand new working environment is great – a building site isn't. Whenever you undertake refurbishment work, you'll understandably want things completed as quickly as possible. Employing a team that can work out of hours will ensure that any negative impact the project has on your business is kept to a minimum.
Gauge Their Aesthetic
However versatile they may be, all designers have their own style. For this reason, it's worth looking through designers' portfolios thoroughly, familiarising yourself with what you consider to be their strengths and weaknesses. Choose a company that can match your style, and you can expect the project to run far more smoothly.
Shop The Complete Package
Great interior design and refurbishment relies heavily on specialist knowledge and skills. This means that many companies offer just one aspect of your project. Heading in this direction can often lead to a management nightmare. For a more cohesive fit-out experience, it's worth looking for a company that can take care of everything in-house, from design and building to the final stages of decoration.
Go Green
Finally, it's important to look at the bigger picture when making large changes to your business. The decision to go green with your refurbishment works is a big one. In addition to helping the environment, the reduction in your carbon footprint can mean only good things for your company's reputation.
Just as no two projects are the same, neither are any two refurbishment firms. Before throwing yourself into a project, take the time to speak directly with your chosen contractor. The key to a refurb that you're happy with is staying on the same page from the start.
This article was written by Kelly Gilmour Grassam with helpful information from Kerr Interiors. Kelly is a freelance copywriter who makes it her business to know about your business and writes like she is part of the team. You can follow her on Twitter @KellyGGrassam.