Indeed, a granite worktop brings with it an array of benefits. There is no doubt that it is beautiful, but its beauty is not only skin deep. In fact, a granite worktop is one of the toughest materials around, and it can withstand normal wear and tear quite well. And, with the proper care and maintenance, your granite worktop can last for years with hardly any noticeable effects at all. Mind you, taking proper care of your granite worktop need not be a hassle, either. With the following dos and don'ts, your granite worktop should stay as beautiful and functional as on the day it was installed.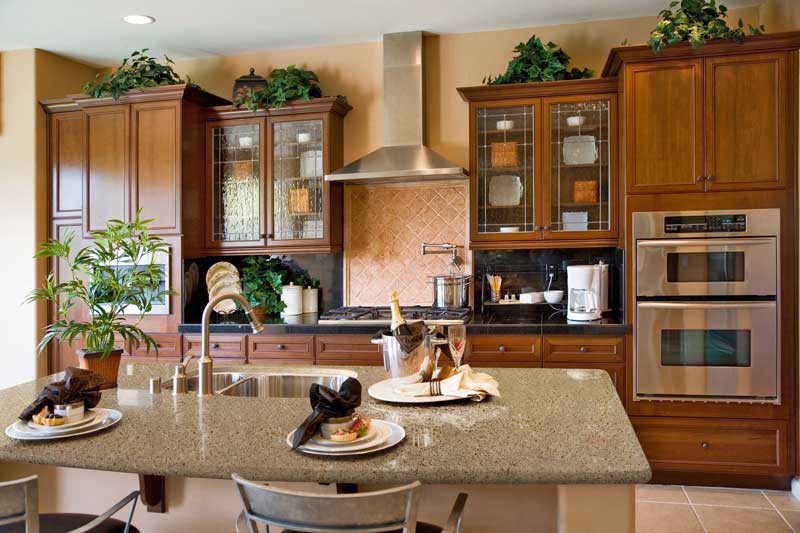 Do prioritise regular resealing for your granite worktop
Your granite worktop should be sealed before it leaves the workshop so it can remain waterproof as well as stain- and heat-resistant for some time. But you shouldn't neglect the importance of regular resealing as well. Make it a point to reseal your granite worktop at least every few months. For this, a standard granite sealant available from most DIY shops and hardware shops should work well.
Don't use abrasive cleaning materials  
If you want your granite worktop to remain smooth and free from damage, you should not use any abrasive cleaning materials on it. These include materials such as detergents and cleaners with bleach, chlorine, or alkaline and cleaning products such as metal pads, wire wool, and other abrasive cleaners. Instead of these, use only neutral detergents that are also non-abrasive, and simply wash your granite worktop clean with a soft cloth and warm water. If your granite worktop has drainer grooves, however, you can clean these with abrasive pads or wire wool.
Do clean up spills right away
If there is a liquid or food spill on your granite worktop, you should clean or mop it up right away. This is especially true for liquids which are highly acidic or which have a high alkaline content, such as vinegar, orange juice, or lemon juice. Oily spills from cooking oil or butter should be wiped clean immediately as well, as should wine spills and alcohol spills. If you don't wipe those oil spills and alcohol spills right away, they can sink into the surface of your granite worktop and leave a stain.
Don't allow strong chemicals or acids to come in contact with your granite worktop
If you are using strong chemicals or acids to clean the other parts of your kitchen or bathroom, make sure that they do not come in contact with your granite worktop. If they do, wipe the spill up right away. Strong chemicals or acids to avoid would be paint strippers, oven or brush cleaners, degreasants, nail varnish removers, and other strong chemical products.
Do be mindful of extreme force or heat
Although your granite worktop can stand up well to heat and is certainly quite durable, you should still avoid hitting it with blunt or heavy objects (such as hammers). Extreme force can cause a part of your granite worktop to chip or crack, and this is especially true for its edges. And, whilst granite worktops are heat-resistant, it is still best to place hot objects (such as hot pans and pots) on pads or tripods rather than place them directly on the worktop once you have taken them off the hob.
For your granite worktop London needs, J.R. Stone is an established supplier and installer you can depend on. The company has one of the largest selections of natural stone worktops available and offers free quotes as well.