Remodeling your house or the kitchen? Make sure you change that kitchen sink of yours too. Changing a sink can sound insignificant, but it is one of the main components of your kitchen that add beauty to it. Although there are a number of choices available in the market and even on the online stores like PlumbTile.com, but we are going to discuss the few popular ones.
Stainless Steel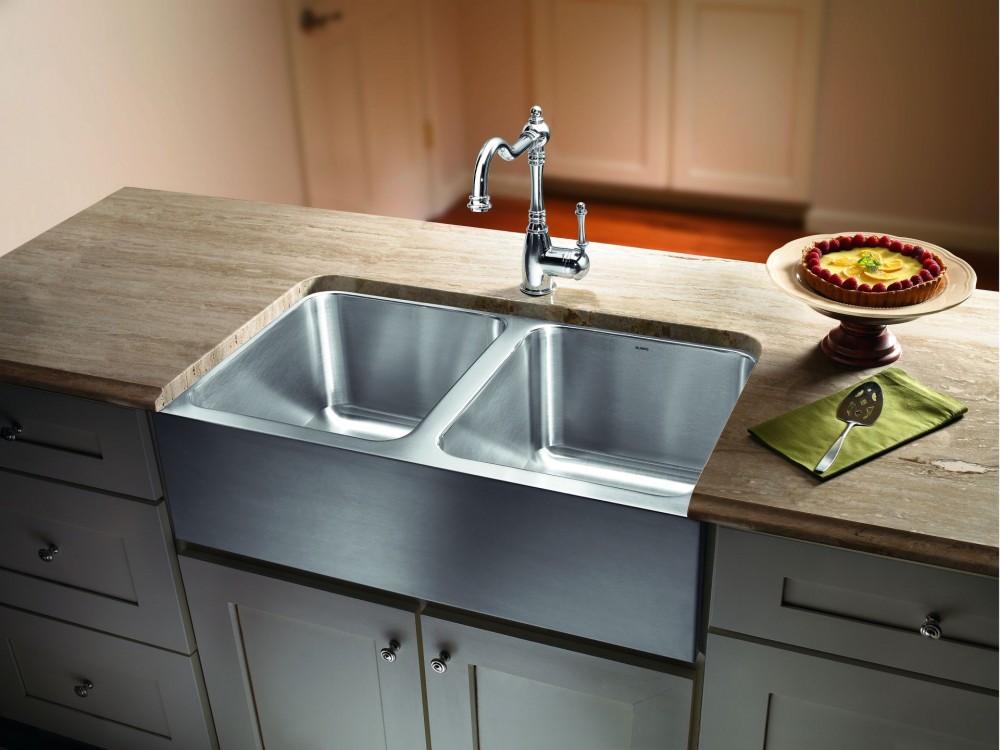 Stainless steel sinks are perhaps the most popular type and the most widely used. Quality wise, they are superior to many other materials. The higher quality ones are normally heat and stain proof, though they scratch much easily. Water splashing on stainless steel also tends to make more noise, but padding will reduce the noise. The price may start from $200 and go up to $1,000.
Composite
Composite kitchen sinks are further available in two types; granite and quartz. Composite sinks are extremely durable and do not leave water marks like stainless steel sinks. Being made of high quality stone, composite sinks are very tough and scratch resistant. They are available in different colors, though the darker shades look more attractive. A typical composite sink can be bought between $300 and $800.
Fireclay
Fireclay sinks are made by clay which is molded into a sink through a strong heating process. They are not only strong, scratch proof and stain resistant, but also very easy to clean. All you would require is a sponge and non-abrasive cleaner. Fireclay material looks perfect on traditional kitchens and they are accessible in a number of styling options. They are relatively more expensive than the other materials; price starts from around $500.
Cast Iron
As the name suggests, cast iron sinks are made by casting iron. They are covered in enamel finish which keeps them protected from scratches and stains. The smooth texture doesn't fade away too quickly and this type of sink is also effortless to clean. Moreover, they are heavy and you might need a tough support to hold them with the counter. They are valued higher than stainless steel with price starting from around $300.
Copper
Why not try something unique and go for copper sinks? They are an excellent choice, as they are rust proof and antimicrobial, meaning you don't have to worry about the bacteria. Copper sinks are highly durable but expensive, and may cost as low as $500 – $600.