Asp.net development has gained the traction due to the advancement of the internet and diversification of the web development. There are numerous companies that ease the hiring of asp.net developers in India, but the question here is how to choose the best firm or agency.
Prior assigning the task of hiring to some other firm, it is quite significant to do some homework at your end. First of all, analyse your requirements considering every aspect of the project so that no important section will be left untouched. You should make a strategic move by dividing your project into different phases so that you can also decide on timelines.
Without proper analysis and planning, you might end up hiring an additional workforce. And, you will be paying extra even when it is not required. Working attentively on the analysis part will give you more clear understanding and you will be able to detail your project comprehensively. This will simply reduce the chances of confusion to the agency you are going to hire. Lesser will be the confusion, better will be the outcome.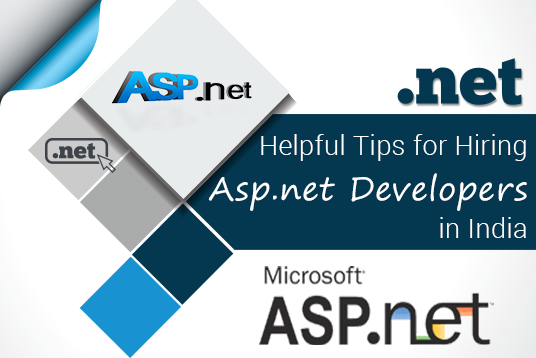 Well, this was all you can do your part. Let's have a look at the considerable factors that can help you choose the outsourcing firm:
1) Company's Reputation: Prior signing any contract or agreement, it is recommended to check the market reputation of that particular outsourcing firm. Just because it's claiming tall promises or good services at lowest prices doesn't necessarily means that it has a reputable place in the market. Do extensive of research about the company – be it through Google searches, feedbacks, reviews or testimonials. The market is flooded with so many options that make enticing claims or may attract you through striking one-liners but be precise as this could be a trap as well. Research is the only way to rescue.
2) Resource Management: Make sure the agency whose services you are going to hire is good at managing resources. Managing here not only means getting the work done. The company should be good at retaining resources so that you can be sure of getting the quality that was initially claimed. If the company won't be doing a good job to retain employees for long, it may hamper the quality of the final outcome as everyone possess different thoughts and vision towards a particular thing. So, don't hesitate to question your resource provider about their retention policies.
3) Portfolio: You must explore the portfolio of the outsourcing agency you will be hiring. When you will get to know about the number of projects undertaken, you will get a clear idea about the level of services they provide. A company that has undertaken many custom development projects especially related to asp.net development can be a good option to go for. An impressive portfolio reflects the competitive edge that a particular firm has maintained.
4) Turnaround Time: as technology is progressively evolving, it is quite important to make improvements with the time. The businesses having unique ideas that can launch their product fast enough to stay ahead of other competitors are the only one that can survive. For this, you need to choose a firm that can deliver the services before the specified time limit so that all the glitches can be easily dealt before the final release. Hence, opt for a firm that have a track record of delivering results on time instead of lingering the project for a long.
5) Transparency in Pricing: Not every business owner wants a sophisticated website to showcase its products and services in the respective regions. So, it doesn't make any sense to invest huge amounts when the same target can be achieved with comparatively low investment. If you are among such business owners, you should go with the outsourcing firms that offer a transparent pricing. In the present day scenario, you have the liberty to choose the packages as per the services you need or you can simply ask them for a customised package so that you can achieve business growth without extending your budget limits.
Another added advantage in today's time that you can reap the advantages of global interconnectivity. Physical locations are no more a hindrance, but homework on research part becomes significantly important.
Therefore, choosing a right resource provider is not an easy task to accomplish. You should invest time and research to determine the right business partners that will help you achieve the targeted results within the time-frame and the prices you like.
Author Bio
Varsha Nigam is associated with outsourcingxperts.net as Sr. Asp.net Developer. Her thirst for in-depth knowledge helps her to dig the web more and come up with really informative stuff every time.  Many other posts of her relevant for the asp.net developers are published on the web.