The dining table is not only one of the major points in your house, but also it is one of the most common gathering spot for your family members and friends.
Hence, if you would like to shop for a dining table, you would want to make sure you choose the right one for your house.
Your dining table has to be properly crafted as well as strong. In such scenario opting for the wood dining tables would be a great option for your aid.
At times, when you are selecting a good wood dining table, then it can be quite expensive due to the quality of the materials used while making the table.
So when you are trying to figure out how to choose a perfect wood dining table you will have to smart enough to make your choice a precise one and here we are discussing a few important points that you should take into account before you make your final call.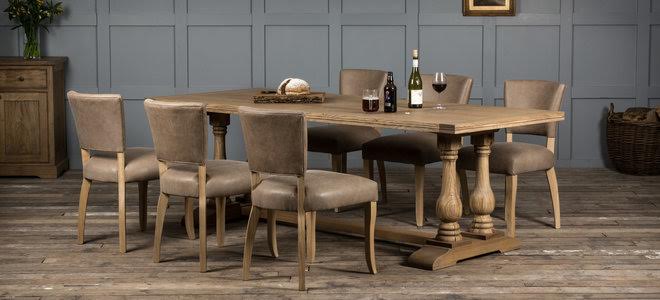 Keep the size of your dining room
Always keep the size of your dining room before you finalized your dining table as if the size of the room is quite small while compared with the table then it will not look good.
Hence, you always have to choose the table according to the size of the room where you wish to place the table.
In such scenario, you can seek aid from a professional who will help you to find the size of the room and accordingly you can easily figure out what would be the approximate size of your wood dining table.
Choosing the perfect colour
Colour is one such aspect that you really have to focus on while you are choosing the perfect word dining table for your dining room.
So, first observe the floor colour and then make sure that the colour of the table would sync well with the floor colour or tile combination so enhance the beauty of the interior decoration.
How many people would use the table?
Another important point that you need to take into consideration is the number of people would be using the table on a regular basis.
If the number of people are less, then there is no need for a huge dining table, but then, if you have six to seven people in your family, then, you should opt for the king size dining table.