Tree surgery operations (arboriculture) require a high degree of technical knowledge. Tree surgery work should solely be undertaken by properly trained, competent arborists who maintain sufficient insurance coverage.
Anybody can describe themselves as a tree surgeon or arborist, create a website or advertise in a local paper. A website or advert alone doesn't assure high quality of labour, that work is going to be carried out satisfactorily or safely.
Competent tree surgeons may have certificates which show that they've been trained, educated and assessed. They may typically produce other qualifications in arboriculture and can supply gear to guard you, your property and themselves.
Respected tree care contractors will likely be happy to furnish you with copies of their insurance coverage, qualifications and professional membership certificates and they can work to nationally recognised requirements.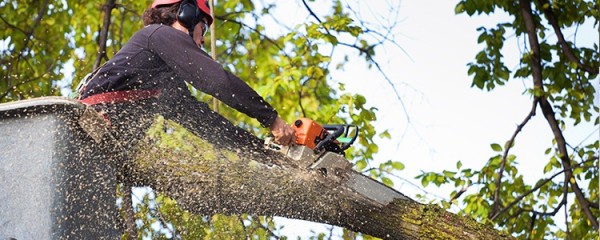 Questions to Ask a Perspective Arborist?
Below are some of the questions you should ask a tree surgeon before you hire or instruct them to work on your properly:
Insurance
Tree surgery is a dangerous business. As you might have noticed trees are heavy and make quite a big bump when they hit the ground, when trees fall on a house or car they cause a lot of damage and can mean costly repairs are required. A tree falling on a person is likely to be a fatal incident. With an experienced and well qualified tree surgeon mistakes are unlikely but accidents can happen, it is important to make sure that any tree surgeon you instruct has adequate insurance.
References
Like with any other tradesmen, seek references. Ask your tree surgeon to provide details of at least one previous customer and speak to them. You can also Google the company's name and check reviews on sites like Yelp, G+, etc.
Neighbours
Ask your tree surgeon if they will need to enter the neighbours garden. If a tree is situated on the garden boundary then it is highly likely your aborist will need access to neighbouring properties. Remember to check with your neighbours if it is OK with them too.
Local Authority
Do they check with your local authority? Your tree maybe subject to a Tree Preservation Order (TPO), it is an offence to cut down, damage or even just to prune any tree that is subject to a TPO without the written consent from your Local Authority. The laws are the same if you live in a conservation area.
Certification
Are they NPTC certified? NPTC issues City & Guilds qualifications in Forestry and Arboriculture. On their about page NPTC say, "We design relevant vocational qualifications to be delivered through training providers, colleges and employers that help learners gain the skills employers' value."
Are they approved by the Arboricultural Association, The International Society of Aboriculture or The Tree Care Industry Association?
In conclusion the above are just some of many considerations, just a few questions you should your perspective tree surgeon. Remember to get more than one quotation, three is usually the minimum amount of quotations you should get and try to get your quotations in writing if you can.
This post was supplied by Will McInally. Will is a tree expert from Midgard, Tree Surgeons in Surrey.