Getting from point A to point B can be difficult enough these days, what with the long lines and security screenings, flight delays and cancellations, and the difficulties of searching for the perfect flight times, lodgings, and transportation at a price you can afford.  In some ways, travel planning is more convenient than ever before thanks to websites devoted to comparison shopping for you, but with so many options to choose from you could spend hours going back and forth about which options to select.  What if you decide to throw an even bigger wrench in the works, though, by planning a multiple destination trip?  How can you make the process easy and efficient?  Here are a few tips to take the stress out of planning for a multi-city trip.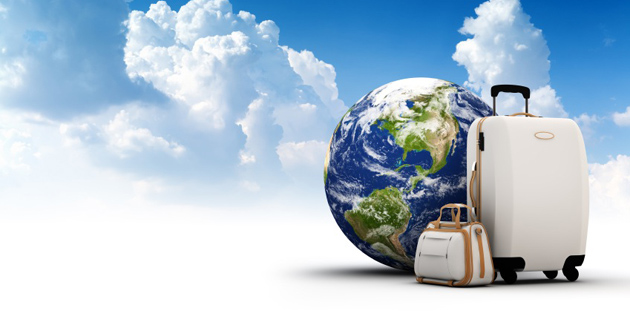 First you should think about the order in which you want to visit your destinations.  Frequency and cost of flights from one city to another is bound to vary, so you want to make sure to plan your destinations for the greatest convenience and savings.  Airlines tend to have the most flights available at the lowest cost between hub cities, so if you have two or more hubs for a particular airline on your list, think about connecting these cities in sequence so that you can enjoy the lowest cost and the most flexibility when it comes to selecting flight times.  Keep in mind that some major metropolitan areas have several airports to choose from.  Adding nearby airports to your searches could help you to find the rates and options you're looking for.
Okay, this sounds like a lot of work, and it is.  But you don't necessarily have to do all the heavy lifting on your own.  You'll find that most travel sites have a slew of advanced options you can choose from when planning for multiple destination travel.  You'll want to start by choosing a multi-city itinerary instead of the standard "one way" or "round trip" options.  This will allow you to enter all of your destinations in sequence to see flight options for every leg of your trip from the get-go.  The upside of this is that you'll save a lot of time over searching for individual, one-way flights and you'll likely enjoy some savings in the process, as well.  From there you can try adding in flexible dates or nearby airports to see additional options for flight times and expense.
You can even throw in the option to bundle if you want to find a great hotel in Orlando or rental car options in NYC.  Of course, there is another possibility.  If you simply get fed up with acting as your own travel agent, you might want to bite the bullet and hire a professional to do all the legwork for you.  If you're a member of AAA, you can walk into any office and get help with your travel planning as part of the service you pay for.  An independent travel agent will charge a fee, but you could end up saving thanks to his/her industry contacts and access to deals.  Plus, you'll enjoy a stress-free experience when you hire a qualified travel agent to plan your multi-destination trip for you.