With the approaching winter, an excitement to shopping comes automatically. It's a kind of dual happiness for Indians. Just not because of the chilling winter, but also for the festive environment followed up that time. Now with the trending fashion, it's not just required to go out the whole day and keep shopping. One can get everything at their door step with online shopping facilities. So why not enjoy and buy winter jackets online India.
Consideration to buy winter jacket:-
First thing we all consider before buying a jacket is its warmth. We all question to self "will this jacket stay warm and is this soft and smooth?" So do we get the right one every time. This can necessarily be sorted when we look for the padding. Now you think what exactly is padding all about. Padding is to serve an excellent warming property to you. We must see the availability of both lower and upper padding. This what is going to provide with a proper insulation that is going to determine the use of jacket and if it can be worn in different conditions.
Other than that while choosing for a winter jacket, it is important to see that the outer wear needs to be waterproof and resistant to wind. This would keep you warmer and dry even in quite critical condition.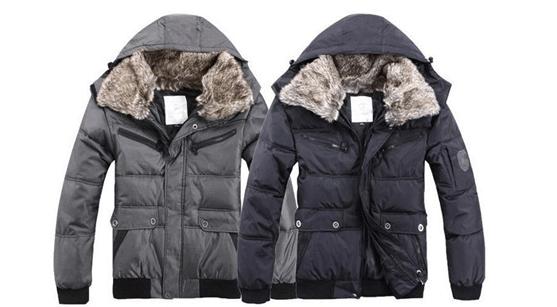 Padding significance:-
As spoken above, padding is important while you choose a jacket. So how to choose one and what to look after is even important. There are basically two factors to consider as a condition for buying a jacket for winter. Those are likely;-
Down padding for weight and cold resistance;-
This is seen in relation to weight and compressibility to a small packing volume. If it's for a very cold condition, then no other choice can go beyond it. This is even for those who are bulky. But at the same time it does have some demerit. Discussing the fact that as being with down padding, it doesn't have the capacity to insulate even if it becomes damp. What is more sensitive to incorrect storage and handling during washing.
Synthetic and polyester padding:-
A kind of less sensitive than the previous one and the fibers are able to regain their shape even though they are used for a long time. These kinds can withstand small amount of moisture without any loss to the insulation process. These can be easily washed and maintained with a proper insulation and even is weight resistant. Mostly this is into choice for many now. Other than that, these jackets with synthetic padding can be used for all seasons.
While clothing for winter, it is important to look into a lot of factors. Basically its longitivity and maintenance. When it's a winter jacket, one must see more to its sensitivity as they can carry it all time and have a better utility of it this winter. So before choosing a winter jacket, go safely and choose wisely.