Someone has rightly said that a pair of shoes can break or make your outfit. It wouldn't matter if you are wearing clothes and accessories that are in vogue but have been paired with the wrong shoes type. That's why it is necessary to own at least the basic pair of shoes in your wardrobe. While for women, the number can climb to the top of the charts, men can do with just 5 basic pair of shoes!
Sneakers
While Sneakers had always all the love from men, this year they have got insanely popular. Sneakers aren't just worn with casual attires anymore, but even with formal clothes. They are allowed to be worn in most offices today given the look is not extremely laid back or you give the impression that you just came back from a Hawaiian island. They are perfect for your casual outings with friends or family. Before purchasing a sneaker, decide the kind of material, laces and style you want to go through. The ones in solid shades that are also versatile with almost all outfits such as camel, tan brown, navy blue and black are ideal.
Oxfords
Oxford shoes are also known as 'dress shoes' because they imply the same. A majority of men don oxford shoes to complete their formal attire. You will also notice that these are the most worn ones in office as they lend a polished tone to the outfit. These are mostly cap toed but come in sharper shapes too now. Avoid those kinds unless you are wearing them to an event or party. To buy a quality one for yourself, check out the Redchief shoes price list present on CashKaro.com and choose the best offer for yourself. Always clean them before wearing.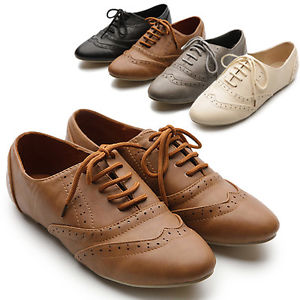 Boots
Gone are those days when men used to wait for the arrival of winters or an adventurous trip to sport them. Boots are now worn in any season. Try mens square toe cowboy boots for both versatility and flare. They can be worn with a variety of outfit styles except for the formal ones. Stay clear of them when wearing a suit or any other formal clothes. Woodland has the best quality boots at prices which won't break your bank. Browse though the woodland shoes prices to shop for the best pair for yourself at the best prices.
Brogues
If you want to put your best feet forward or want them to stand out among the rest, a pair of brogues is a must have in your wardrobe. A Scottish creation, Brogues are insanely famous for the different ways in which the shoes have been cut. Since the surface is punctured here, water can easily get drained out of the shoes. The ones with minimal decoration details should be preferred as they don't interfere much with the outfit.
Moccasins
Moccasins have become increasingly popular in today's times. They are a sophisticated version of sandals and extra stylish and extra comfortable. Many confuse loafers with them which is why you should know the basic difference between them. While moccasins have laces, loafers don't. Plus moccasins always come in leather while loafers can be made in different types of materials. Since moccasins lend a semi formal look, you can wear them with your casual outfits as well as formal trousers. They are perfect to wear on Fun Fridays as nothing about them screams too much casualness.
Now you have read this article, you know the pair of shoes which you don't own in your life. It's high time you got those and completed your shoe collection.