Commercial refurbishment can range from superficial improvements like décor and lighting, through to vast structural changes that alter the design and layout of a building. Whether you're planning minor improvements or major renovation work, having a basic understanding of industry jargon can make dealing with contractors such as joiners, electricians, interior designers and decorators much easier.
One thing that often confuses property and businesses owners is the difference between CAT A and CAT B Fit-Outs. To dispel the mystery behind these terms, let's explore their meaning, and what each category includes.
CAT A – Design and Build
Whilst CAT A is a fairly loose term in the industry, it generally extends to all work that must be completed to make the property fit for inhabitancy. This includes installing electrical fittings, flooring, suspended ceilings and completing basic joinery work. It also involves conducting relevant environmental and safety checks.
Because landlords and property developers often complete this work before putting a property on the market, the space must be finished to a standard that will appeal either to potential tenants from a cross-section of industries, or tenants in a specific niche.
This stage usually applies to landlords of commercial properties, who must ensure that the building meets health and safety standards, and is equipped to an acceptable standard, before leasing it to tenants. However, some CAT A work may be required by business owners at the end of their tenancy, to restore the premises to its original condition, as outlined by their contract.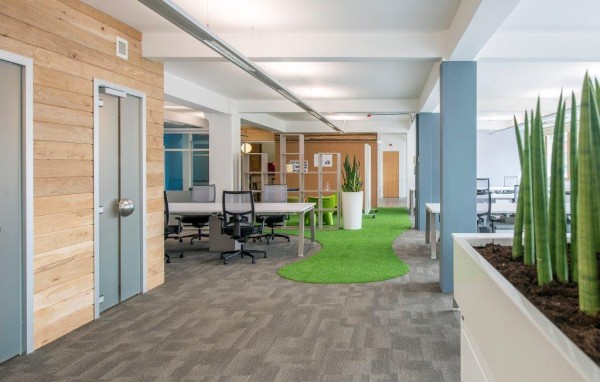 CAT B – Bespoke Interiors
Once a business owner leases a property, they are able to turn the blank canvas into a attractive and functional interior that reflects their branding and meets their needs. The CAT B fit-out therefore involves alterations and installations that can achieve these goals, such as partitions, painting and decorating, bespoke lighting and sourcing furniture.
The nature of CAT B work will depend on the use of the premises; office fit-outs may require additional wiring and electrical work to facilitate the use of networks and technology. Meanwhile, retail and leisure fit-outs will often focus on creating bespoke interiors that attract customers and create an inviting ambience.
Choosing a Contractor
Due to the differing nature of CAT A and CAT B work, it's important to consider the experience level of potential contractors before taking them on for your refurbishment project. Not all commercial tradesmen specialise in both aspects of renovation work, and you need to know that your contractor will understand your aims and have the skills to bring your plans to fruition.
There's no clear-cut difference between CAT A and CAT B fit-outs, but their subtle distinctions ensure that they are perceived as very much separate stages for refurbishment. Hopefully this jargon-busting guide will have given you the information you need to communicate clearly with contractors, and find a team that can deliver on your expectations.
Good luck with your fit out and we hope this article has helped.
This article was written by Kelly Gilmour Grassam with useful information from Kerr Interiors. You can follow Kelly on twitter @KellyGGrassam. Kelly is a Yorkshire lass who loves eating interesting food in intriguing places.