Some family gatherings are known for being energetic good times, and others are known to be a real drag. So, with Thanksgiving coming up, be sure that your text get-together fits in the former category.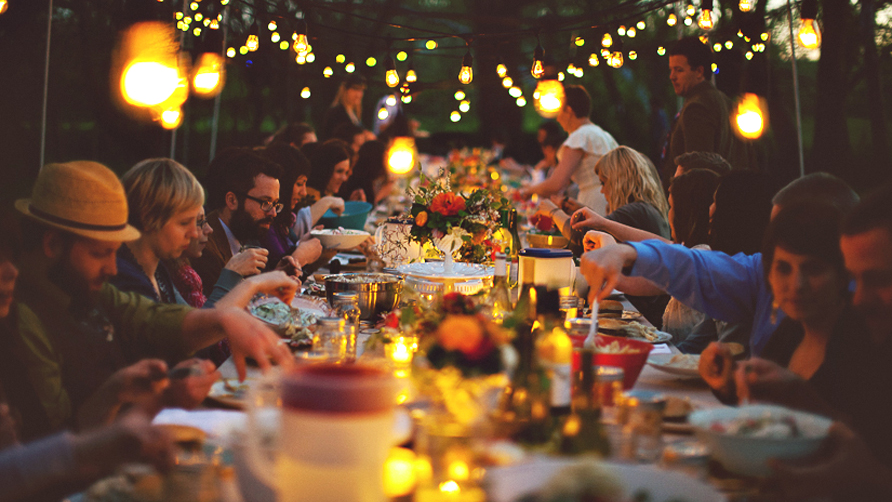 But what are some easy ways to make sure the dress up your Thanksgiving gathering for success? This list below includes five of the rest-assured methods to inject the right vibe into the party – have the right tablecloth setup at the dinner table, decorate ahead of time, have games ready for after dinner, have appropriate music playing, and record some new videos while playing back some of the family from the past.
Get the Right Tablecloth
Food is at the center of the Thanksgiving experience, and the tablecloth is going to be what highlights that food. Which means, if you have something drab, old, or unfitting, it's going to put a damper on the festivities. To avoid that kind of a bummer at the middle of attention, buy a high-quality tablecloth that suits both your personality and the attitude of the folks present.
Decorate Ahead of Time
When you decorate for Thanksgiving, be sure to do it far enough ahead that you aren't stressing out just before the family gets there, or just before the meal. Decorate even a few weeks in advance. Get out the old Thanksgiving stuff, throw away what's gotten too dog-eared, and then add some new things to the mix. Homemade stuff, especially via the hands and minds of kids, is always a good element of personalization when it comes to having good conversation topics as well.
Pick Some Games for After Dinner
When the foodcoma starts to set in, the best thing you can do to up the energy level of your Thanksgiving shindig is to play some games. If your family doesn't have any typical ones, look up traditional party games and see who's willing to get the ball rolling and the laughs started.
Play Appropriate Music
Music is very important during a holiday celebration as well. Probably the main thing you're going to want to avoid at the Thanksgiving fest is going to be Christmas music. The day after, sure, go ahead, go nuts. But when you're still eating turkey, best to leave those melodies at bay.
Record Videos and Play Some From the Past
It's always fun pulling out old videos of Thanksgivings past at celebrations as well. Be sure to record a few good minutes of who is there this year, then start foraging for footage from the last one. Everyone will get a few good chuckles, and it's a great conversation starter when energy levels start to dip.