Key performance indicators (KPIs) are used to evaluate the success and progress of an activity. They typically vary from project to project and are approved at the beginning by stakeholders. KPIs are important to the success of a project because they give you goals. Whether you are starting a six-month project or a six-year project, you need KPIs to help you stay on schedule and on budget while also delivering a quality product that customers love. Take a look at these four types of KPIs and how you can use them for better project management.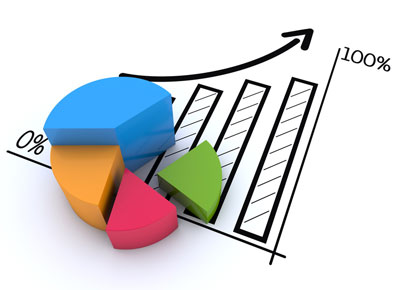 Budget and Financial Related KPIs
One of the most important KPIs you should be using is a budget. The success of a project depends on accurate allocation of funds and resources. You need to track project spending to make sure everything is coming in within budget. This includes everything from labor and resource costs to planning for unforeseen budgetary restraints. Of course, you can also have financial related KPIs for profit margin, revenue growth, total shareholder return, and ROI.
Productivity and Efficiency Related KPIs
There are all sorts of productivity related KPIs you can use. Start with a project schedule that tracks important milestones throughout the life cycle of your project. There is software to help you do this or you can get help from companies like Ruota that have proven success in project management. Productivity related KPIs help employees stay motivated to complete a project and to work efficiently. Additional KPIs you can measure within productivity are inventory levels, sig sigma compliance, process waste, and time to market.
Quality Related KPIs
Most project management professionals are concerned only about budget and staying on schedule. This can cause the quality of your finished product to suffer. Therefore, you can't overlook using quality related KPIs. Look for ways to measure employee training, contractor compliance, risk management, employee retention, and churn rate. After all, your customers are not going to be happy if your product or service suffers because you did not pay attention to quality. However, quality is definitely one of the most difficult things to measure because it is subjective.
Customer Satisfaction Related KPIs
The goal of most projects is to deliver a product or service to your customers, whether they are internal or external. That means your project is not a success unless your customer is satisfied. That's why you need KPIs to measure customer satisfaction. Start by tracking customer turnover rate, customer engagement, and customer complaints. All of these KPIs will help your business improve and deliver better products and services in the long run.
There are thousands of different KPIs you can measure. The goal of all of them is to ensure project success and knowledge for future projects. Start by using the KPIs mentioned in this article and then branch out as your budget and resources allow. For instance, you can add KPIs for measuring environmental sustainability. The more things you are able to measure, the more ways you'll find to improve. KPIs are essential to your project's success; just make sure you choose KPIs that you can actually measure.