Everyone wants to have a beautiful home, but for those preparing to sell, this can take on a special importance. You know that curb appeal is an integral aspect of the impression buyers' get from your home. Do you know how to make your home pop for potential homebuyers? You may be surprised to know there can be overlap between improving your home's curb appeal as well as resale value. Included here are a few ways to improve your home's resale value and curb appeal at the same time.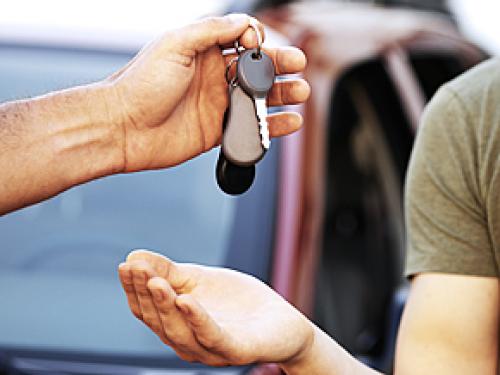 Replace Your Roof
Before buying a home, you may be unaware of your roof's critical importance. A roof is something that is easy to take for granted until it is missing. When trying to up your home's curb appeal, take a careful look at the condition of your roof. If your home looks dingy and dated from a crumbling, mossy roof, try updating it before you list your home on the market.
Buyers will also be far more attracted to a home with a recently repaired roof as it means a huge cost they can avoid for the first several years of home ownership. If you replace your roof with high quality shingle, metal or tile, the new buyer may be able to avoid replacing the roof for as long as 30 years, which will greatly improve your resale value.
Install New Siding
Nothing can make a house look dilapidated like peeling paint and curling shingles. Take a good look at the sides of your house if you are considering curb appeal. It can be a wise decision to install good vinyl siding or cement shingles to improve your home's value, but it can be a high initial cost. If you feel replacing the siding is an unaffordable option, simply applying a new coat of paint can help extend the life of your shingles and boost your home's curb appeal.
Landscape
One of the simplest aspects of curb appeal can be simply planting a few new shrubs or trees. Take a look at your local nursery's clearance section to find an affordable revamped landscape. Be sure you plant items that are resilient to your local climate and appealing year-round. Pay attention to what plants are evergreen and deciduous, as well as those that will have color all season-long. Even if you do not invest a lot in your yard, simply planting a few things and watering well will improve a homebuyer's impression of your home.
Integrate a Front Walkway
The gateway to your home is literally found in your front walkway and entry. Keeping this area inviting and polished will improve your resale value and curb appeal. If you do not have a walkway leading to your front door, consider installing a concrete sidewalk. If this is too expensive, a simple stone pathway cut into the grass will give your home appeal without a huge initial cost.