Looking at the advancement in the technology in laser tattoo removal treatments, no one can say that tattoos are permanent marks or designs, which are impossible to remove. With the help of different techniques and methods, dermatologists can now successfully remove an unwanted tattoo.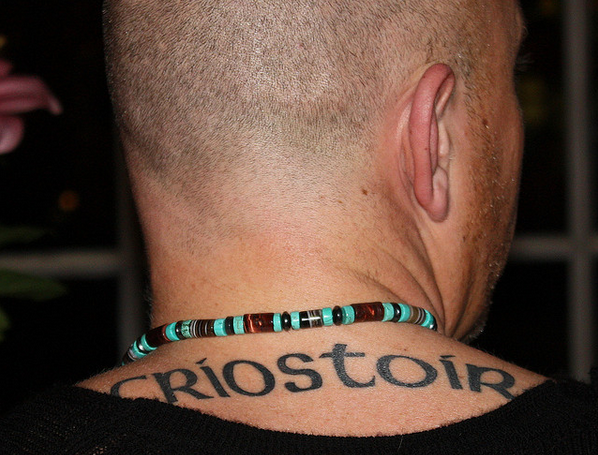 Tattoo removal treatments are safe and show no side effects in long term. Well, of course, some minor and obvious short term side effects are associated with the treatment. Keep in mind that over a period of time, you will ultimately consider removing a tattoo, and so it is better to get one wisely. We have listed here a few points, which you must know, if you are considering getting a tattoo.
Points you must know
A professionally applied tattoo is harder to remove.
Tattoos made using newer inks and colors are difficult to remove completely.
Black and dark blue colors are difficult to remove.
The newer the tattoo, the more challenging the removal task is.
Tattoos that are located closer to your heart are easy to remove, since the area around the heart has better circulation and this shows better treatment results.
After removal, scarring or skin color variation is normal.
Reasons of tattoo removal:
Looking at the ever growing popularity and demand of tattoos, more and more people are getting it nowadays. However, there are many people, who regret getting a tattoo too. Apart from the regret, there are several other social, cultural and physical reasons, which influence the decision of tattoo removal. To know more about tattoo removal treatments, check out – http://www.theshawcenter.com/medical-aesthetics/picosure-tattoo-removal/.
Dos and don'ts of tattoo removal:
Dos:
Always consult an authentic technician or a qualified doctor to perform the tattoo removal treatment.
Make sure that you let the doctor know about the reason for tattoo removal. This way the doctor can guide you and explain the results of the treatment better.
Inquire about the cost well in advance. Tattoo removal is not something that happens in one sitting, so it is better to know how much it will cost.
Know about all the pre and post treatment care steps. Follow these steps thoroughly to see satisfying results.
Don'ts:
Don't go for tattoo removal, if you have any sort of autoimmune system disorder, active acne issue, unstable diabetes, pigmentation problem, etc.
Don't forget to ask your doctor about the risk associated with the treatment.
Don't try to remove your own tattoo. It is highly dangerous and can cause severe infection, injury and even death.
Don't go for such a tattoo removal clinic, which performs the procedure in unsanitary conditions.
Don't ignore after effects of the treatment. If you are facing any infection or uneasiness, then instantly contact your doctor.
Laser tattoo removal is a common procedure, which is handled efficiently nowadays. You need not worry about anything going wrong, as far as you are consulting a qualified doctor or technician. If you are regretting getting a tattoo, then don't wait any longer and consult a doctor today.