Multifunction office printers can improve office productivity and efficiency. These devices provide high-quality printing whilst also serving as a copier, scanner, and fax machine. Given their pivotal role in the office environment, finding the perfect multifunction office printer is essential.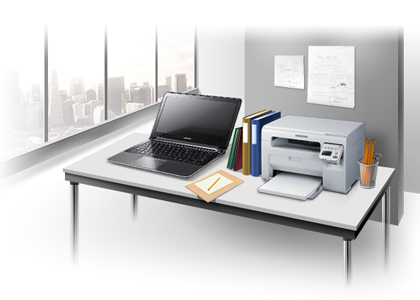 Quality Printing
The first factor to look for in finding the perfect office printer is the quality of printing. High-quality printing is essential because it helps companies convey a professional image. Recent multifunction office printers have the newest technology and deliver the highest quality printing available. Images are printed in high resolution, colours are vibrant, and black areas are crisp. Being able to print such high-quality work in the office is a major advantage over hiring a professional print service that may not be able to meet your time constraints.
Increased Efficiency
In addition to quality printing, multifunction office printers are also highly efficient, increasing overall office productivity. Printers are now designed to print faster than ever without compromising quality. Multiple storage decks allow the printers to store thousands of sheets of papers. Moreover, some printers print up to 75 black and white pages and 60 colour sheets per minute. With speeds like that, large documents can be printed within minutes.
Multifunction devices have other components that contribute to efficiency. For example, the newest devices staple, hole punch, and fold sheets of paper. Instead of having to staple documents or having to fold paper yourself, the printer does it for you at a faster rate and with higher quality. These devices can even create smaller booklets for you if needed.
Multifunction devices are a one-stop shop because they also provide copying, scanning, and faxing. This allows you to complete several tasks on one machine. Trays allow the scanning of large documents that would otherwise take hours to complete. Given their efficiency, multifunction devices increase office productivity, saving time and money.
Ease of Use
Innovative technology has made multifunction devices easier to use. Touchscreen control panels allow for easier navigation and greater responsiveness. Furthermore, instructions are simple and easy to follow. This makes it easy for the entire office staff to complete all of their office needs with minimal training.
High-quality multifunction printers have the ability to monitor themselves and alert users to their specific needs. Notifications and prompts inform users of low paper, toner and ink volumes. Furthermore, when jams occur, they identify the exact area which needs to be serviced. Specific alerts and detailed resolution instructions maximise uptime and make it easier to resolve problems.
Preventative Maintenance
When printers are purchased through companies such as Scope Business Imaging, they come with preventative maintenance and servicing. Preventative maintenance ensures that the devices are functioning at optimal levels. It also allows for continued efficiency throughout the life of the printer. Continued customer service and maintenance is another benefit and provides companies the reassurance of knowing they will always have access to the service they need.
Overall, multifunction devices improve office productivity through high-quality printing that is efficient and easy to use. Preventative maintenance and continued servicing ensure that your printer will always be functioning at its highest capacity.