Searching for a new home can be stressful, and it is very easy to overlook something when viewing multiple homes. The process can be overwhelming, so it is wise to sit down by yourself or with your partner and write out a checklist of specific things that you are looking for in your new home. There are a few basic things that you should look out for in every domicile that you visit, and it is not uncommon to start unpacking in your new home to realize something important that you didn't notice before you signed the lease or paid your down payment.
Check the walls for any sign of water damage or mold along the baseboards. If there is a basement, breathe deeply and smell the air. Flooding has been affecting more and more households over recent years, and any sign of water can mean that it will likely happen again, no matter what the previous tenants or owners will tell you.
Mold can be dangerous to breathe in over time, ask if the basement has been treated with a dehumidifier over the years. Look for any cracks in the walls that are new or have been plastered over, this means that there are cracks in the foundation of the home and it is not a wise investment.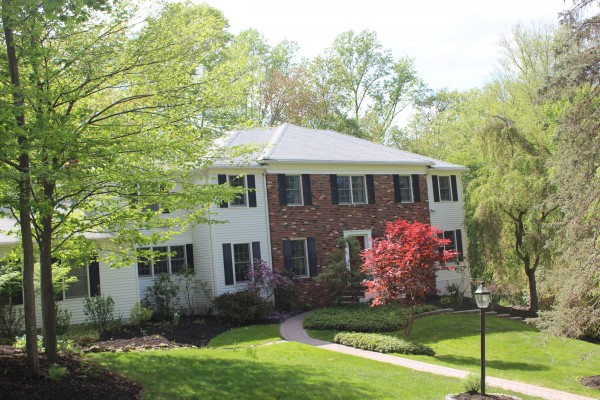 People usually cannot get a good look at the roof of the house, ask when the house was built and when the roof was installed or updated. Leaky roofs and holes in the ceiling can cause a lot of damage and are very expensive to repair. Check the windows and doors for any signs of a draft if you are living in a climate that gets very cold in the winter, this means that your heating bill will be high in the colder months.
Don't be afraid to turn on faucets and especially the shower! Test out the water pressure, showering is an important part of your daily routine, and little to no water pressure is not something that can easily be solved. Taps dripping is also something to look out for, a slow leak can add up quickly.
In the kitchen, inspect cupboards and the area underneath the sink. Rat droppings and insects are what you should be looking out for. They are a sign of an infestatation, which is a rather large problem and can become a struggle to completely get rid of. This also can mean that the owner or tenants were neglectful, which will have an effect on how the overall household was maintained.
Storage is essential. Take a mental note of your belongings and make sure that there is adequate room for your possessions. Kitchen cabinets, closets, and shelving are essential and solutions for inadequate storage are usually difficult to work around.
Now that you're well-versed on the negative aspects, let's take a look at a few signs that the house was properly cared for. If the caulking around the tub and tile grout is clean, that is an excellent sight. Overall cleanliness and yard maintenance are a positive. New carpeting or freshly polished wood floors will save you money in the long run.
Washer and Dryer hookups are also a plus. No evidence of doors being kicked in or tampered with is also great, this means that the house likely has not been broken into. Keeping all of these things in mind, diligently following your checklist and even taking pictures while you're on the property will help you to find the perfect home.
Tulsa Property Managers is a Jenks property management company offering professional property and real estate management, consulting and sales services throughout the Jenks and Broken Arrow, Oklahoma area.