There are many businesses today who have gained the goodwill and trust they deserve from their clients thanks to the emergence of DemandForce. This unique automated marketing and communication software has been making waves for the amazing results it has given to businesses who have embraced it for strengthening client relationships and brand presence on the internet. The task of a business does not end with the mere sale of the product or the delivery of service. Customers expect an after sales support that the Company is there for them post- sales. This after sales support can come in various forms.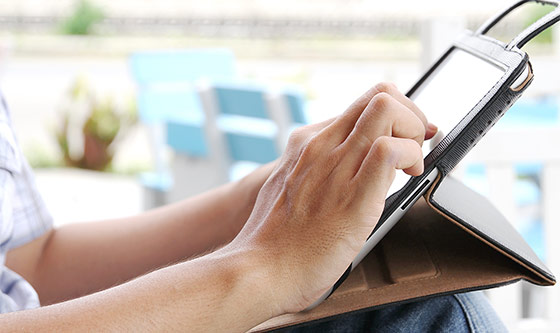 DemandForce is a software that reminds clients of events, meetings, birthdays etc in a convenient and non-intrusive manner. It is a cost effective tool to keep in touch with your esteemed clients and send them reminders on events that require confirmation. This reminder and confirmation can also relate to family events in the household. DemandForce can be effectively synced into the management system of your company without hassles. The installation process is very quick and simple. After some time, you will find success in the form of results. Your goodwill increases, leads convert into sales and you attract more customers. This leads to the success and expansion of business growth- two vital ingredients for the development and reputation of any business!
Besides being a major marketing and communication tool, DemandForce is also a potent reputation builder for your business. With the aid of this exclusive software you get the opportunity to accumulate certified reviews and have them published on the Internet. However, as a business, it is important for you to concentrate on building your reputation on a specific website or service. You can make use of the Reputation Builder feature of this software. This makes the task faster and easier. If you wish to reach out to your clients with regular newsletters, you will find readymade templates present in the software that will help you to do so without hassles. You get a professional looking newsletter with a dedicated link.
Clients and customers can click on the link and conveniently post reviews. Some of the widely sought after websites have been chosen by DemandForce. The templates present on this software have been professionally designed and they give you impressive visual appeal. This attracts the attention of your clients and customers. In fact, users of the Reputation Builder feature of DemandForce have positively testified that they have been successful in generating more reviews. This is indeed great news especially for small businesses who wish to enhance and spread their web presence online.
DemandForce has been one of the best automated software for businesses who desires to improve their reputation, marketing and communication with clients on the Internet. The best part of this software is the results that it gives you when you install it. It works for both small and big businesses equally. It enhances your goodwill and gives you a positive competitive edge in the market in no time!