Digital Marketing in the 21st century is a competitive field, wherein through the tools of SEO (Search Engine Optimization) companies seek to better than opponents and move ahead of them using whatever Google certified means necessary. It is important to know competitor strategies, weaknesses and strengths in the war of digital supremacy if one is to take over their adversaries. There are a number of tools available through Google and other search engines to not just monitor competitor tactics but also take over their search traffic and direct it towards your own digital space. Read on to know more.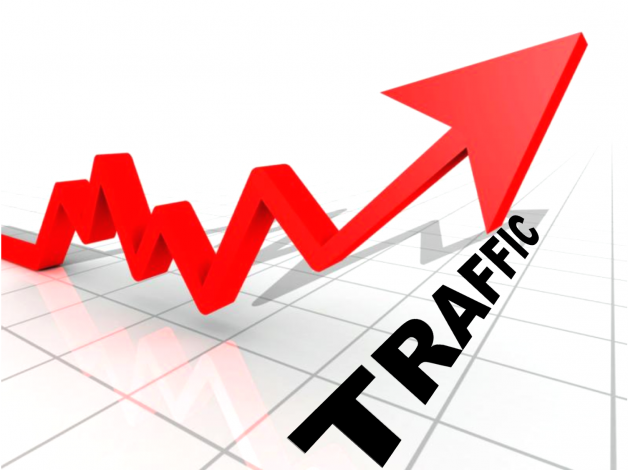 The importance of SEO and its management is obvious by the fact that while in the past, there was only one solitary individual or a small team who were given the task of creating and curating content, making tweaks to the live sites and building links externally, nowadays, it has become more of a vast interconnected network of connections to build strong online relationships for success.
While it is important for your website to be verified by strong external publications that link up with your channel, and create a strong online presence that is valuable enough to allow social media followers to engage with it and site visitors to explore it for a certain amount of time so that the click does not result in a bounce, it is equally, if not more important to keep track of your competitors and their online channels too.
In the competitive world of SEO, it is important to work hard and create a lasting presence visible on every search engine to move ahead of competitors and increase your rank when compared to them. To make your rank higher and direct a greater flow of traffic towards your website, you need to take over your competitor's search traffic as well.
Here are some strategies that affordable SEO services providers like SEO Tuners recommend:-
1. Mirroring of Linked Profiles
Use your competitor's link building ideas and strategies as an inspiration to build your own website links by borrowing from some of the same sources. This is the easiest way to drive similar and much more traffic to your own website.
You can take advantage of your competition by learning their process of building inbound links, which in itself is a very tricky business. Keep it all overboard though, Google is more watchful than ever and businesses using deceptive links to manipulate their rankings are often busted by Google.
Once you have found sources of high quality within your business niche to link to your website, use those to increase your rankings and drive competitor traffic towards your website. Use the advantage of the free tools available online to understand more about your competitor's link profile, what kind of links are they establishing and who are the publishers whom they prefer the most. You can then try to reach out to the same or similar publishers to establish your own professional relationship.
2. Articles of the Local Industry
This is very important to get a competitive ranking in your local region. Keep writing about your specific industry in your exact geographical region to quickly gain rankings for long tail keywords. In this way, through two limiting factors, i.e. the specific niche industry and the exact region, you can quickly raise your ranking in Google.
The idea here is to write objective, well researched and useful articles about the industry, and include your own services in the write up to bring the story around to you. Do not fear giving your competitors exposure through these pieces, as a well written piece will always highlight its original writer and through you, your business.
3. Insights about Content
Yet another way to direct your competitors search traffic towards your own website is to gain inspiration from their posts, their strategies about content and their niche audience to drive newer ideas for your own website content. Review the kind of posts that appear on your competitor websites and their social media pages. The topics, their sources, the kind of knowledge within the selected content can all give you deeper insights into how people react to these topics and if they are being well received with lots of interactive comments and shares.
Similar posts can be done for your business then as well. Use the answers gleaned from the questions above to drive your own content creating and curating strategy and its marketing. Do not copy what is working well, rather try and better it with more common and relevant keywords to gain a higher ranking and draw some of your competitor traffic towards your own website.
4. Audience Engagement on a Regular Basis
In a social context, it is absolutely imperative to keep engaging with your target audience, your connected industries and even your competitors. Commenting, sharing, liking and retweeting their popular posts will not only give them extra visibility, but will also have a quid pro quo effect of them doing the same for you. This will most likely result in added exposure for both of your businesses and higher rankings in search engines.
5. Mirroring the Social Following
The easiest way to direct your competitors' traffic towards your own website, one that is highly recommended by affordable SEO services providers like SEO Tuners is to look at the social media following of the brands and reach out to them on an individual level.
You can gain valuable insights about your competitors' followers simply through their Facebook and Twitter profiles and start following them as well. Since they are already predisposed to have an affinity with a similar brand, they will most likely follow you back which will afford you greater visibility and higher search rankings along with a larger audience. Target groups for your business can be easily identified through these means and concentrated upon to further your business.
The importance of competitors in SEO rankings for businesses is only now gaining importance as a valid tool for analyzing target audiences. Competitor knowledge allows you to strengthen your local foothold, gives you a platform for greater backlinks and allows for more interaction and engagement.
More of your competitor traffic will be directed towards your own website as a long term benefit of these activities, even if you end up giving them slightly more exposure under immediate circumstances.
For more ideas and suggestions to to take over your competitor's search traffic, contact SEO Tuners, provider of the most affordable SEO services for your business. Visit us at http://seotuners.com/ for more information.