It is a common fact that we all are running hap hazard to make our life better with a slight hope of having nutritious food to keep us healthy. If we need to achieve our dreams and go great heights in our career, it is evident that we have to live a healthy life which is only possible with good eating habits, exercise and few health tips and tricks to maximize our life span. In order to fulfill, there is no need to run more, as there are easy way out to make this into reality by following few simple steps and managing your lifestyle.
Exercise Patterns
You can see there are various exercise techniques been devised in this world. It humanly impossible to try out everything and still find time to do what we are really meant to. Exercises are really important part of our life. There are certain tips which have to be followed in order to make exercise effective. First and foremost, make your exercise regime which suits you the best. Because you know what suits your body the most and which won't be possible with you. Secondly, get your buddy tagged along with you on this mission. As starting new with exercise is not that easy and your set regime may exhaust you just in two days. But your friend will motivate you to go on and vice versa. It will make you stick to your plan. It is very important to make a note that the goals have to be realistic and achievable. It is mere waste of time and energy if you plan your chart without taking reality into account. Thirdly, be patient when you start with your exercise plans as the results are going to take shape after a period of time. Your patience is the only saving soul to sail you through this patch. Finally, be consistent in what you are doing as there is no use of doing exercises in intervals of days. The better results only can be achieved through consistency of your plan.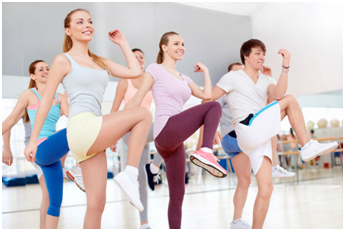 Exercises which can be involved to your plan are running in open ground or roads, or even can be in treadmill; strength training for 20 minutes a day twice a week will help tone the entire body, aerobic exercises for fitness of body and even meditation can help control of breath and resulting in best body maintenance.
Dietary Plan
One of the most important factors in being healthy is what we consume and how we consume it. If we can stick to a dietary plan, it can do wonders for our body. The plan can be tweaked bit here and there just to make sure that we do not get mundane with dishes and end up cancelling the dietary plan. Too be fit and healthy we have to be of average weight and this dietary plan will help us to keep us in a regular shape easily. The plan includes only natural products that do not have any harmful effects on our body and grabbing a complete knowhow of the usage of Kratom.