Planning to move from one place to another is not that challenging but the only thing that comes inevitably with the thought of moving is the stress. Stress could be related to leaving the old place, adjusting in a new environment, what to pack, what not to pack, how to pack, will there be safety of belongings during the go, will professional movers take care of the job as efficiently as we ourselves would take and many other things. All these questions add to stress on the mind, which makes the process challenging all together. With all the hassles, moving might have, it does come with benefits, which people might not be aware of and are simply caged in their own misconceptions or beliefs. Let us know what those myths are and what exactly the facts are.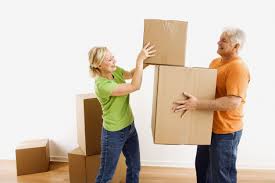 "Packing can be done in any box." 
Some people feel hat packing before the move can be done in any box or carton. However, this is just one of the moving myths. This is because, all sizes and types of boxes might not be suitable for carrying heavy items. There are boxes, which are especially designed for carrying the light weight items and some are also created for holding the heavy items. Thus, it is wise to first determine the size of your belongings and then choose the appropriate moving boxes for each asset.
"Labeling the moving boxes is time wastage."
Yet one of the biggest misconceptions of people is that they consider labeling the packed boxes is a sheer wastage of time. However, not realizing the value of labeling the goods can add onto trouble later. Labeling the packed belongings is wise to consume all the time in finding what is inside what.
Thus, instead of following a myth, it is better to write the label of what contents are packed inside so that you do not come across any difficulty later on while unpacking and rearranging the belongings. In addition, your comfort of packing would enhance like anything.
"Making a list is of no use."
Most people when plan to move just pack their belongings without even counting, or calculating the entire stuff. They feel that making a check-list be and added burden. However, making a check-list is vital so that you know what you are going to move into your new destination and what needs not to be moved at all.
Make a smart move with a professional moving company in NYC and not by merely following any misconceptions.