Outsourcing takes place when a business organization outsources certain services from some other freelancing companies. The main reason for doing so is completely an organizational strategy to cut costs. Well, this can be the basic reason but there are a lot of factors associated with outsourcing certain services. Outsourcing might also seem the only option for certain companies who are doing business with another corporate house based in some other part of the world. In such a case, outsourcing is the only way to keep up the flow of work.
Whatever the case maybe, outsourcing is always a profitable venture. That is because, not only are you cutting down costs and increasing your profit margin, but also you are giving employment opportunities to certain freelancers. So sit down with your team of senior professionals before you decide to execute the option of outsourcing. With time, entrepreneurs start realising that there are limited set of advantages to run a large successful business and increase profit margin. This is when people think of better options and finally come across outsourcing. As of now, let us take a close look at some of the advantages associated with outsourcing.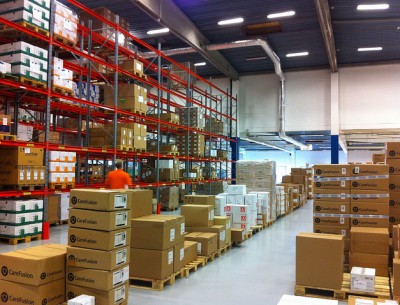 Hiring an external consultant to inspect products at regular intervals is the best way to make both ends meet. Since it is an external consultant and you are outsourcing them, you get to save a lot. Along with the cost cutting part, you also get a local team to inspect products without having to go there physically for the purpose of inspection. You also get to save considerably a lot on transportation costs because you don't have to spend money sending your in-house team for inspection.
Freelancing consultants have experience in this field so you need not worry about their expertise. All you need to do is get in touch with them and be rest assured that product inspection is in safe hands. Be it product maintenance, quality inspection or checking the functionalities. All that is taken care of by the consultants you have hired.
Considering, it is not a fixed job and based on the performance the outsourced consultants provide, the contract will get reviewed. So it is natural that they put in their best efforts to deliver great results in the hope to get the contract reviewed. So inspection processes are always kept under routine and the products are checked time and again. All this just to ensure that only the best products get delivered.
Under a normal quality control program that the company hosts, the organization needs to maintain a payroll for their employees. This is partly responsible in reducing costs and the profit margin gets affected. If there is no payroll, then company is not liable for the team. Outsourcing lets you get the job done in return for the payment without being liable towards the outsourced team.
Outsourcing a team of professionals for quality products from China is quite a trend these days because entrepreneurs are increasingly thinking of ways to increase profits.