It is only right that the talent of photography should not be restricted to only those fortunate souls who can afford to buy DSLR cameras which cost a fortune. An eye for picturesque details should not rely for its vision on the weight of anyone's wallet, which would be pitiable to say the least. In these circumstance, what emerges as the perfect solution to this is the option to rent a camera for that special occasion which you can freeze forever in a frame and photo of your choice. Here are five good reasons why renting a camera is actually a better idea than buying one: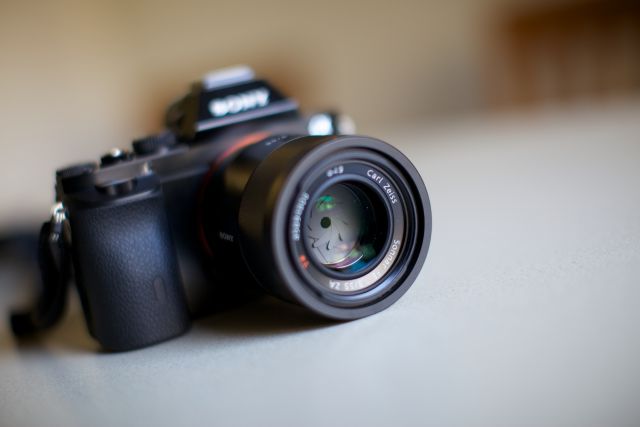 There is no better reason for anyone than keeping a strict eye on one's budget. If your income doesn't allow it, then you surely don't need to invest in a camera at a time in your life when the onus is on you to make it big, to do something for yourself today that you will not be able to accomplish tomorrow. When you must make difficult life choices to make a good life for yourself, investing all that money into a camera is not a particularly good idea.
If you have recently discovered your talent with the camera, there is always scope for knowing more and knowing better. In this case, it is only wise that one gives it the due time and tries his/her hand on different camera before knowing for sure what it is that one really wants, especially since a camera is not something you buy everyday.
To be able to reach that stage when you just know what it is that you want, the best way to arrive there is by renting cameras from the wide range that is available on Rent2Cash which allows you to select those options where you can also negotiate the time duration for the renting depending on how much time you want to spend with it.
An important reason why renting is such a better option is because you get to experience different lenses which are so expensive in the market that you get to use them only when you buy them, which obviously is a non-refundable process, leaving you with nothing with regrets if it doesn't turn out to be just what you wanted. Renting negates this conundrum and allows you to try everything out and know for yourself.
Another reason why renting a camera is such an excellent idea, especially on Rent2Cash, is because the website brings together people from across the length and breadth of this country, allowing you to choose a provider of your choice in the city you are in at the moment without having to worry about travelling with the weight of a camera or missing out on the chance of taking pictures while you're still there.
Thus, we see why renting a camera is such a better option than having to actually buy one, compromising neither on your money nor on your journey, thus making the experience as feasible as it is memorable.