One of the biggest challenges of home renovation is finding the right contractor for the job. If you are interested in repairing or replacing your home heating and cooling system, chances are you are currently researching professionals in your area to help with your project. It goes without saying that some HVAC contractors have a better reputation than others. Here's a basic guide to choosing the right expert to work on your home.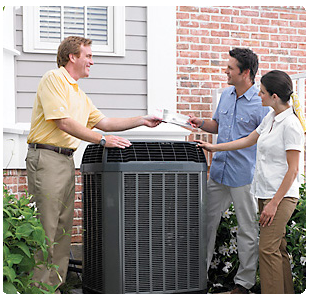 Review Their Credentials
Before you hire a contractor to work on your home, it's important to take a look at their credentials and experience. Things to consider include the total number of years they've been in business, whether they are licensed and insured, and whether they have any specialized training in their industry. Learning more about their professional credentials can give you peace of mind that you are hiring the right person. If this information isn't readily available on their business website, you may want to consider a different contractor for the job.
Consider Their Guarantees
Experts in the HVAC industry will provide a comprehensive guarantee on their work. If anything goes wrong within a set time period, they will come back to your home and fix it without charging you for the work. A solid guarantee can help you feel confident that the work will be done right the first time – and if something goes wrong unexpectedly, you won't have to break your budget on repairs.
Review Feedback From Past Clients
One of the wonderful things about the internet is that you can easily find input from homeowners who've worked with heating and cooling professionals in your area. Before you hire an HVAC contractor, do some research independently to see what their previous clients have said about their business. Many professionals will have testimonials readily available on their websites, as well as a series of reviews elsewhere online. Check on business websites and look at consumer review sites in order to make a more informed decision.
Get Estimates
Budget is often a deciding factor for many homeowners tackling renovation or repair projects. If you are concerned about your budget, it makes sense to shop around and get estimates from several contractors before you hire someone. Some professionals will actually come into your home for free and take a look at your HVAC system in order to provide a more accurate estimate of the cost of your project. Talk to different companies about their process for coming up with an estimate, and get a better idea of overall expenses. Remember, the lowest estimate isn't necessarily the best option. It's important to weigh other factors like experience, credentials, reputation, and guarantees in addition to project cost.
Choosing the right HVAC contractor for your home project is easy if you know where to start. Important things to consider include professional credentials and guarantees, testimonials from previous clients, and overall estimates for your particular project. Get started today, and enjoy a cool, comfortable home this summer.