Neighborhoods and Homes Located In Broken Arrow, Oklahoma.
Forest Ridge
Development in this area started around the mid 1990's. Home prices start at around $200,000, and many are currently priced at $600,000. This beautiful neighborhood boasts of six lakes, four parks, a swimming pool, a golf course, a top class restaurant and a tennis court.
Stone Wood Crossing
This neighborhood was developed around 2005. It's located right behind the St. John Broken Arrow Hospital, and it is one of the top sites where new houses are being built in the area. House prices in this area range from $200,000 to $350,000.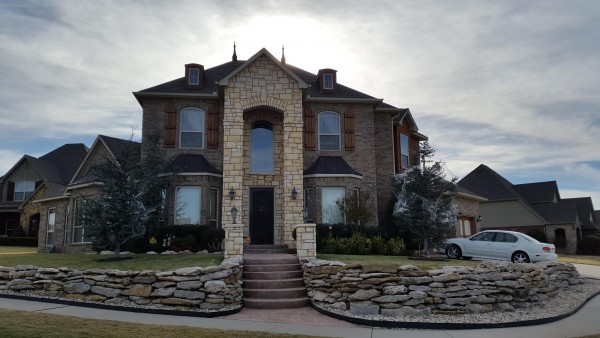 Battle Creek
One of the largest gated communities, the neighborhood is built around the Battle Creek Golf Club, and it's only 15 minutes away from the next town. The neighborhood has 378 units of million dollar apartments with eye-catching architectural designs.
The Reserve at Bradford Park
It's one of the most recent developments in Broken Arrow, and house pricing ranges from $250,000 to about $400,000. The 90-acre residential only community still has available floors for new homes. It also has the Indian Springs Golf Course.
Iron Horse Ranch
This is also one of the most recently developed neighborhoods in Broken Arrows. This is the ideal community for starting families and buying homes as prices are quite affordable. Home prices range from $120,000 to $220,000. The community has a splash park, soccer field and two ponds.
Here are the top reasons you should consider moving to Broken Arrow:
Town population information
Broken Arrow is a small nice place to live, with a population of about 104,000 (according to the previous census done; as of the 1st of July 2013). Despite the fact that the state tax is a little bit higher as compared to other states, life in Broken Arrow is quite affordable, and they have excellent schools with great levels of discipline.
Located right next to Broken Arrow is Tulsa, which has malls, recreation and culture. Incidentally, it is only a 10-minute drive from Broken Arrow.
Climate in Broken Arrow
In the United States the average inches of rain measured in a year is 37, and Broken Arrow receives 36-inches of rain. For those worried about summer activities, there is the Ft. Gibson Lake where you have the opportunity to enjoy boating and fishing. On average, Broken Arrow receives 228 sunny days in a calendar year.
Housing Prices and Schools
As compared to most states, housing is considered to be relatively affordable in Broken Arrow. A used home with 4 bedrooms and 2 baths would sell for about $130,000. For the same bungalow only brand new this time, it would go for around $170,000.
Its geographic location gives it an upper hand, since it is located right between two community colleges and near the Northern Eastern State University. It is just a 10-minute drive away from both. For homeowners who have kids, well there is the Indian Springs Elementary; the teachers are very professional, and the school upholds the highest level of discipline.
Fun Fact About Broken Arrow
The Broken Arrow Performing Arts has hosted quite a number of Broadway tours, band concerts and other foremost shows since its doors were opened in 2009. This year, it shall be celebrating its sixth anniversary.
Tulsa Property Managers is a Jenks property management company offering professional property and real estate management, consulting and sales services throughout the Jenks and Broken Arrow, Oklahoma area.