Earlier, women used to wear a sweatshirt, a nice pair of sweatpants and a pair of running shoes, when they step out for workout. Nevertheless, clothes makers and designers have revolutionized the clothes that are used for exercise. Nowadays, women don't just jog outside; rather, they also workout on equipments like kettlebells etc. Women's clothes have also evolved over time and there are clothes that are designed specifically for exercises. Here is how clothes have been designed for best results;
• To Enhance the Exertion
The major aim of a workout is to get rid of all the excess fat in the body. The clothes have been designed to make you feel more comfortable as you are working out and it also enhances the exertion of the muscles. You can use them for running, walking, weight lifting as well as for yoga.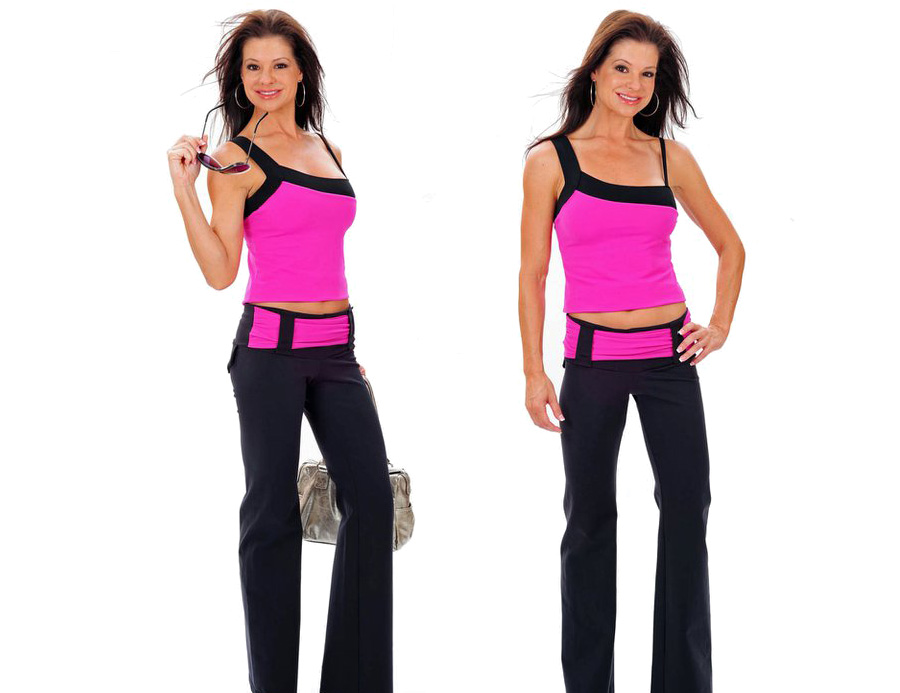 • Cools the Body
The clothes have also been designed to help you feel cooler as you are working out. The fabrics of the modern workout clothes are made in a way that they can prevent the moisture from perspiration. As a result, the moisture will be trapped and stored within the fabric, it lead you to feel cooler. There are bras that will feature a backing with a nylon mesh. The nylon mesh will help to keep you cooler as you are working out.
• They are Friendly to the Environment
Some workout clothes have been designed with fabrics like soy, bamboo and organic cotton. There are some other workout clothes that are made from recycled materials, which also lack synthetic fibers.
• Built to Contain the Entire Body
The modern women's workout clothes are not only restricted to the tops, undergarments and bottoms. Conversely, they also include shoes, which are specifically made to factor the exercising and make it more comfortable. There are toning shoes, which are designed for walking, running and general workouts. The cloth manufacturers have also designed new swimwear that allows people to enjoy swimming easily, without feeling any exhaustion. Technically, these clothes have been designed to enhance performance, they boost comfort and reduce tension.
• The New Era of Workout Clothes
These clothes seem to be as a new era in the clothing world. There are different types of workout altogether and these clothes have been designed with varied specifications. There are some clothes that are specifically built to help the body as you are working out. Some have special cushioning, which limits the collision when the lady is working out.
These clothes have been designed so that they can fit on the woman's body and they can stay comfortable as they are working out. There is no discomfort for the woman. What's more, these clothes have been made with elegance and with a technology that adapts to the environment and the size of the body. Fabletics is a top store that deals with the women's sportswear as well as other fitness clothes. You can visit the shop and choose your suitable clothes, which will also be comfortable enough for you.